Are you tired of working night-to-five? Do you want to be own boss? Or do you want start a lash business and become a successful entrepreneur? Do you know how to become a lash vendor in the USA? Here, you can find the ultimate guide about how to become a wholesale lash vendor or eyelashes distributor in the USA in 2021
Here are 11 useful tips to help you establish your business step by step.
Whether you want to become a wholesaler lash vendor in the USA
Please make sure you know you want to become a lash vendor in the USA before you start reading. You wish to somebody who can order mink lashes near me.
Please figure out the definition of retailer and wholesaler. Generally, the retailer means you sell the lashes prices with high profits. The wholesaler means you need to import the bulk lashes order as your stocks. Then you sell the lashes with the MOQ at affordable prices. The one who buys as the retailer or the makeup artists.
Also, become a lash vendor needs to pay more investment to do that. By the way, you can discuss with your lashes vendor about how to drop shipping.
Create a logo and brand name
The simple and unique business logo and name can attract consumers' attention. How to name your eyelash brand it's a little challenging. But some tips can help you called your brand name.
The formula is "Your name plus lash(or eyelashes) equal to your eyelash brand name."
For example, "LUNA EYELASHES." Or like us, our CEO Lee, call us LeHe LASHES. Look, it's not too difficult.
Also, you can call "xxx boutique", "xxx studio", and "xxx store". It's easy!
The other one is create your brand logo. It is the most important thing. You always remember a unique picture than the letters. The logo is a point of identification. It is the symbol that customers use to recognize your brand. Ideally, you will want consumers to instantly connect your brand logo's sight with the memory of what your company does. More importantly, it is how it makes them feel.
In modern days, attentions are short these days. You only need 2 seconds to convince potential customers that their products are worth any consideration.
A good logo can separate you from the competition. The customers can find you are unique from the memorable logo.
One tip, you can go Fiverr, Upwork, and any other design website to ask for a quote for logo design. But we also offer the FREE logo if you order from us. We are glad to provide a one-stop solution for you.
Find professional and reliable lashes vendors
If you want to become a wholesale lash vendor in USA. Please remember that good and reliable lashes suppliers are essential.
Why? Because you need to find eyelashes suppliers with stable quality and strict quality control system. These can guarantee all your products are high-quality. You need to avoid cheap products. The essential rule is you can not get high-quality mink lash products at a low price.
If you are confused about finding the lash vendors, you can click "How do I find a lash vendor – 3 simple way to find a reliable eyelashes vendor" and "11 Great Questions Every Eyelash Business Owner Needs To Ask Vendors"
By the way, when you read here. Look, LeHe Lashes supply all mink lashes, lashes tools, and custom lashes boxes in Qingdao, China. We already have offer our products and services to many different customers. If you have no ideas on the business, please contact our sales WhatsApp or Email us. We will support to help you solve the problems.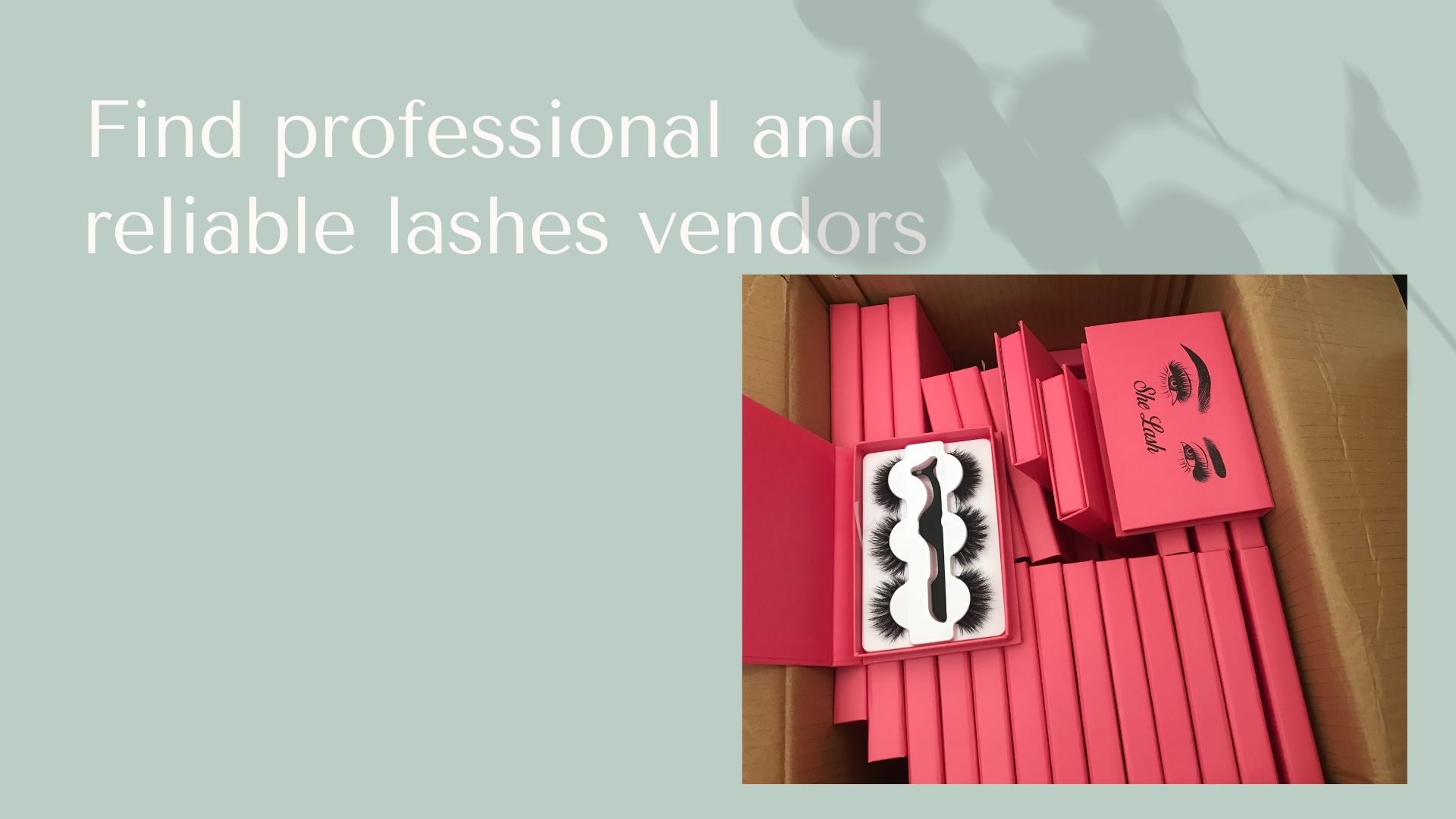 Confirm the Minimum Order Quantities
Next steps, you need check and confirm the Minimum Order Quantities(MOQ). Usually, the wholesale prices depend on how many you ordered. If we do the wholesale business, you will get the high MOQ from the lashes vendors. Such as, each pair of mink lashes needs to start at 50pcs. That can cause you to get competitive wholesale prices. If you order as a retailer, like us, you can mix different mink eyelashes styles in order. There is no limit on the quantities. But please understand that your prices will be little high than who buy wholesale bulk order. It is the most definitive rule in the business.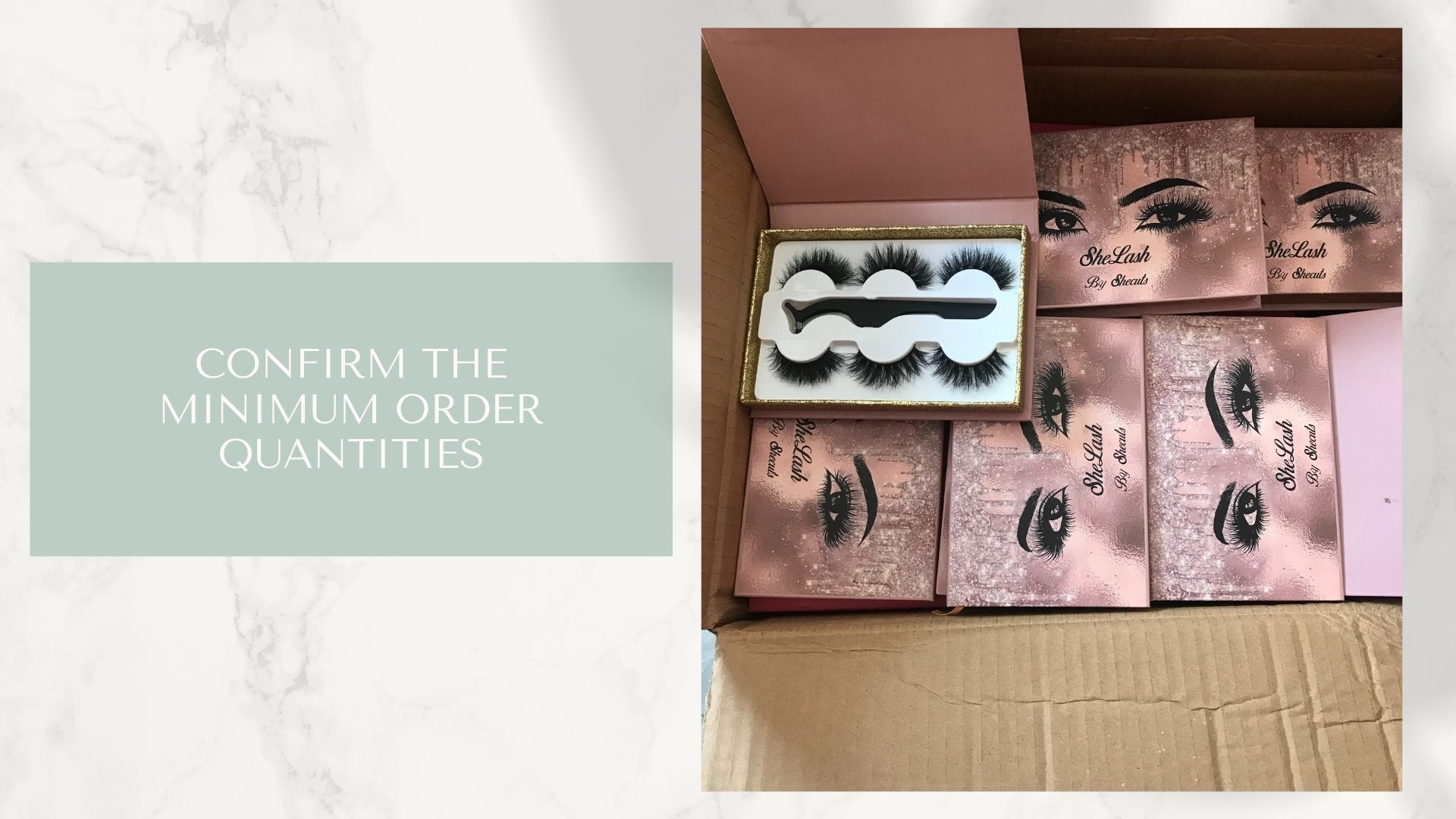 Ask Eyelashes Sample from the Lashes Vendors to Do a Test
When you get the product's packages, you don't want it to seem different from photos. So you need to ask for a sample lash to have a test.
Typically, the lashes suppliers will ask you to afford the shipping cost to your country. But LeHe Lashes can offer you all FREE sample test. If you are interested how to get the FREE shipping mink eyelashes sample. You can contact our sales to get more info.
There are some tips to help you check and confirm the eyelash's quality:
You can compare mink lash's styles are same as the catalog.
Use your hand to rub the hair to test whether it is stable on the band.
Wear the eyelashes by yourself to check they are comfort or not.
If all are good and perfect, you would be satisfied with these products.
Make Bulk Order
Congratulations! You are in the half of success. When you make bulk order, please try to order more styles. But if your investment is no enough. You can order 4-6 different eyelashes. But you can order other lash types to take products photo firstly. When you get the order of those, you can place the order from your eyelashes suppliers directly. That can reduce your storage costs.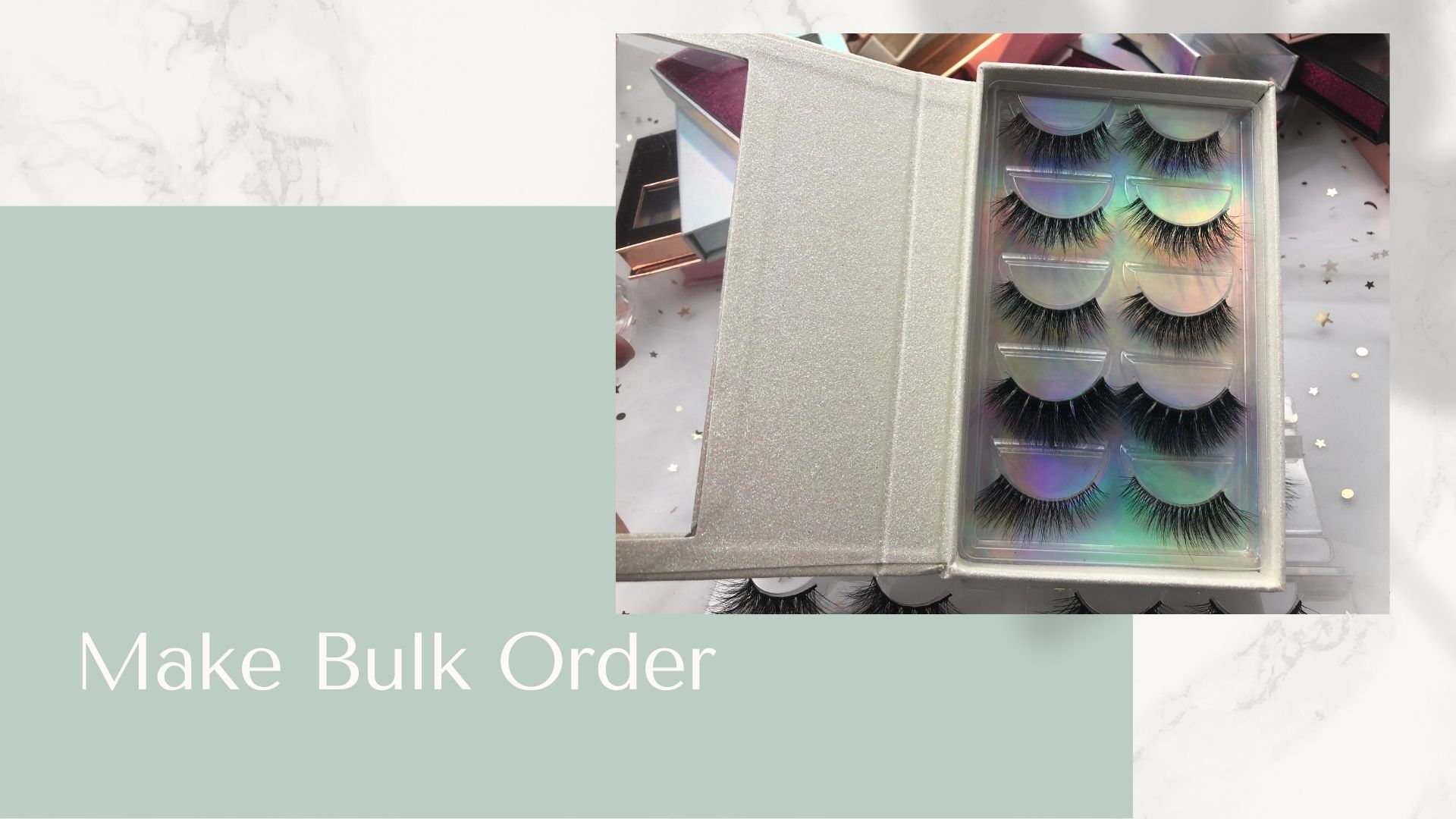 Custom Personal Lashes Packages Services
You can add some services to your competitive value and help you attract more potential consumers.
You can get the custom lashes boxes from your suppliers. Did you have the consideration to offer custom lashes cases to your consumers? It is beneficial and useful. You can talk with your suppliers about whether they can do that.
People who buy from you hope you can provide one-stop solution. To make them save time and money. Add custom personal packages is very important.
1) Ask for a logo from customers. If your customer doesn't have the logo, you can ask your suppliers to support you.
2) Chose eyelash box materials. The most used are four types. They can include hard paper, soft paper, acrylic, and plastics.
3) Confirm the box's shape. According to the materials, the acrylic and plastic boxes usually have rectangle, circle, and square shapes.
4) Customer's favorite color. If your customer want to do the paper lashes boxes, ask to get which color she wants to use.
5) Send the draft effect pictures. Your lash vendor can help you to make draft pics. But if you can do by yourself, it will be more convenient.
6) Confirm the final design.
7) The processing time of custom personal lash cases. It usually takes about 3-15 workdays. But if we meet the traditional festival, there will delay some days. The exact production time, please confirm with the eyelash vendor. We will be glad to inquire about that. Feel free to contact us by WhatsApp or Email. Also, you can check our blog," How can I create a professional eyelash packaging"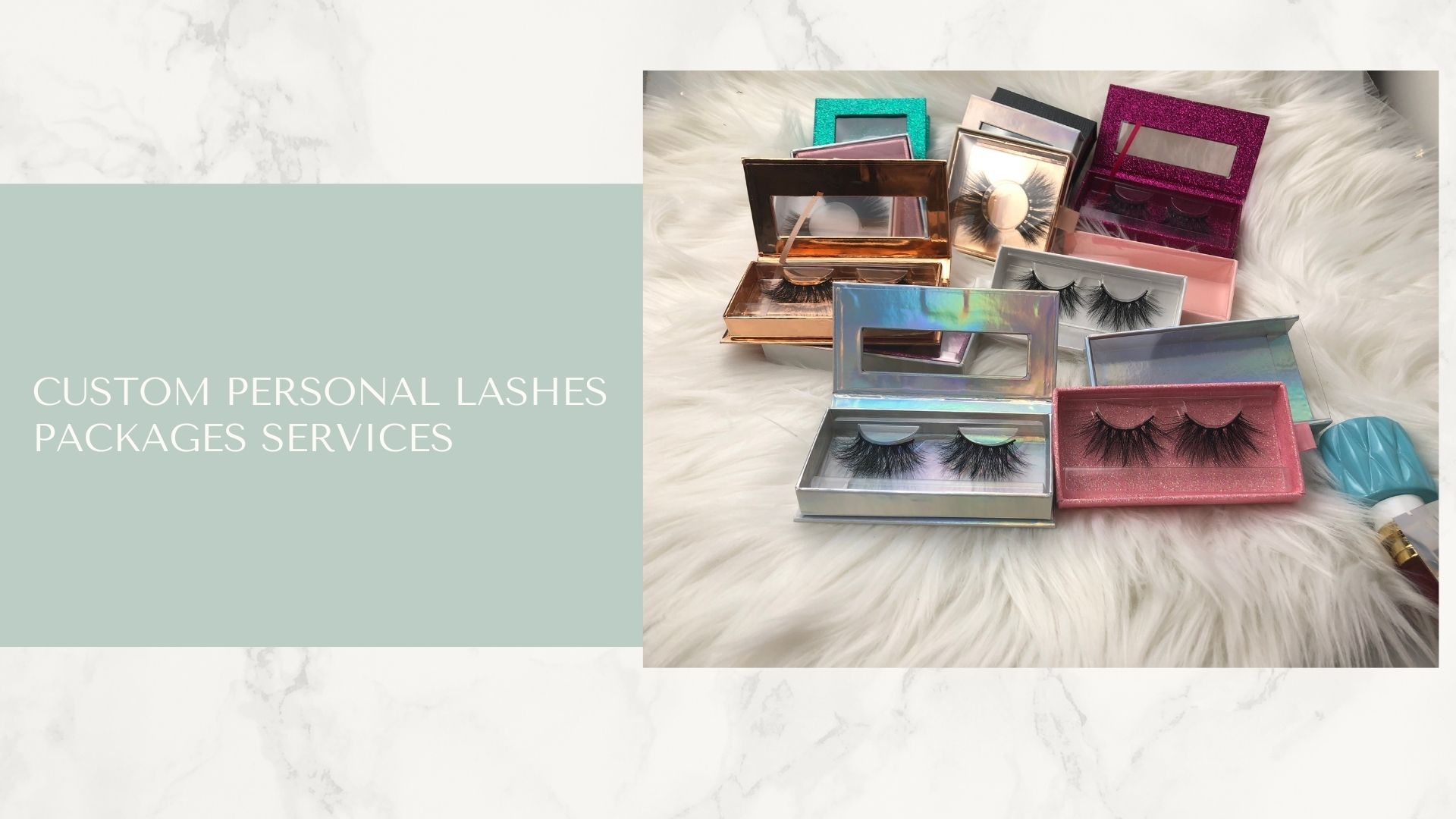 Create Label Services
The label services can help those who don't have enough money to order custom lash boxes. They can make simple logo stickers and economics. The small stickers also can show your social media information, brand logo, and contact info.
Beginner Lashes Line Packages
What are beginner's mink lashes packages? The packages include mink lashes, lashes tools, lashes adhesives, logo stickers, or custom lashes boxes. These are in one package with attractive prices to help one to start a lashes business. It is the right promotion way to add sales.
You can set different prices for lash packages. You can add the various choices to meet other customer's requirements. It is the most important.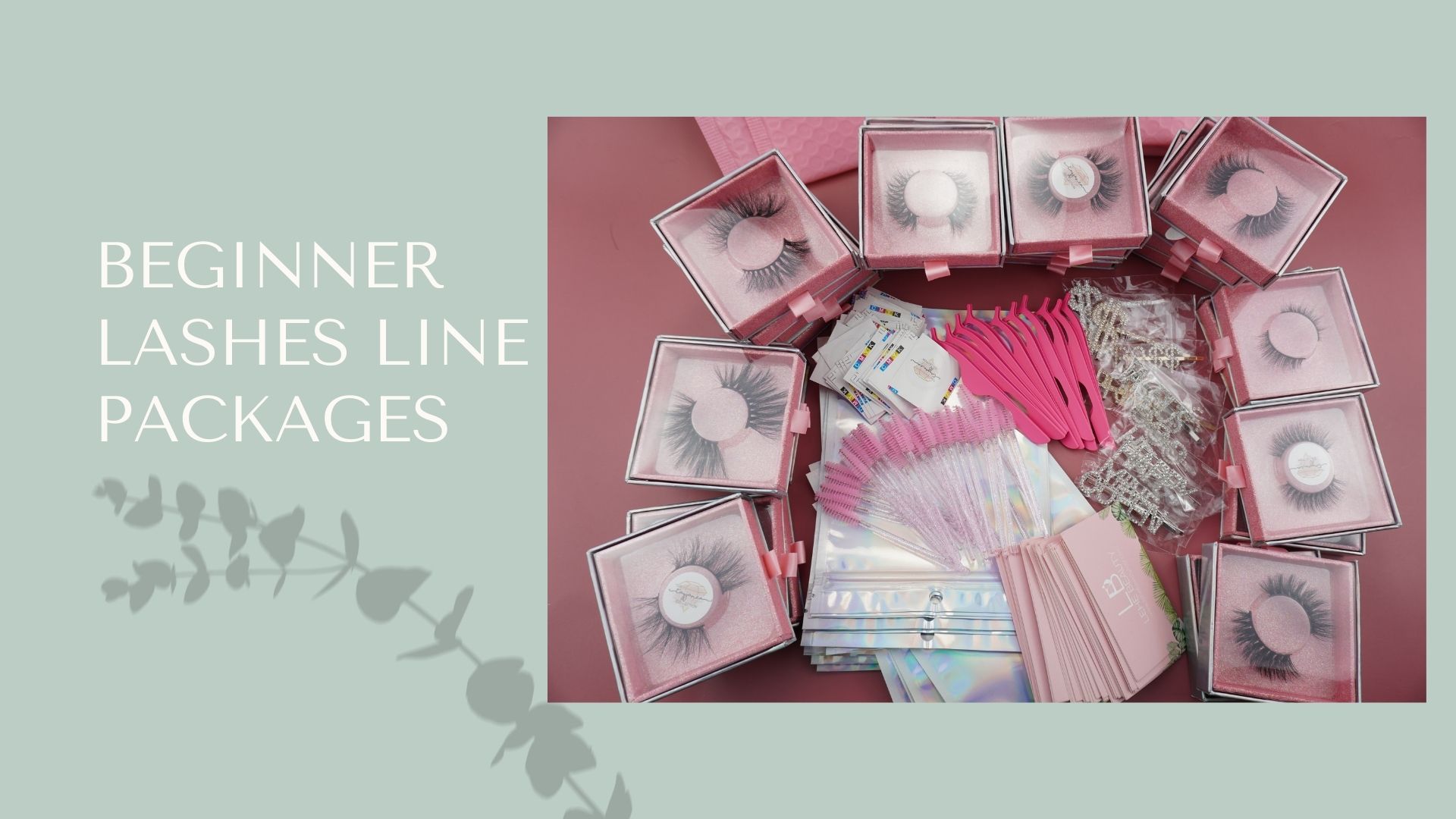 Shipping cost in the USA
If you want to become a wholesale lash vendor in the USA. You need to check the shipping cost in the USA. You can browse the USPS website to get the prices list within weights. Also, you can ask your lash vendor to make drop shipping for you. Please know the shipping from China is a little expensive than shipping from the USA.
You can contact us to discuss drop shipping problems. We'd like to talk with you about any problems
Take Products Photo
The last but not end. I suggest you need to take products by yourself. You are the man who knows the soul of your brand. Regardless, it is convenient to use the supplier's photo.
Check how to take products photo by phone or at home on Youtube. You will get more ideas. Your mink lashes products will be more attractive than others.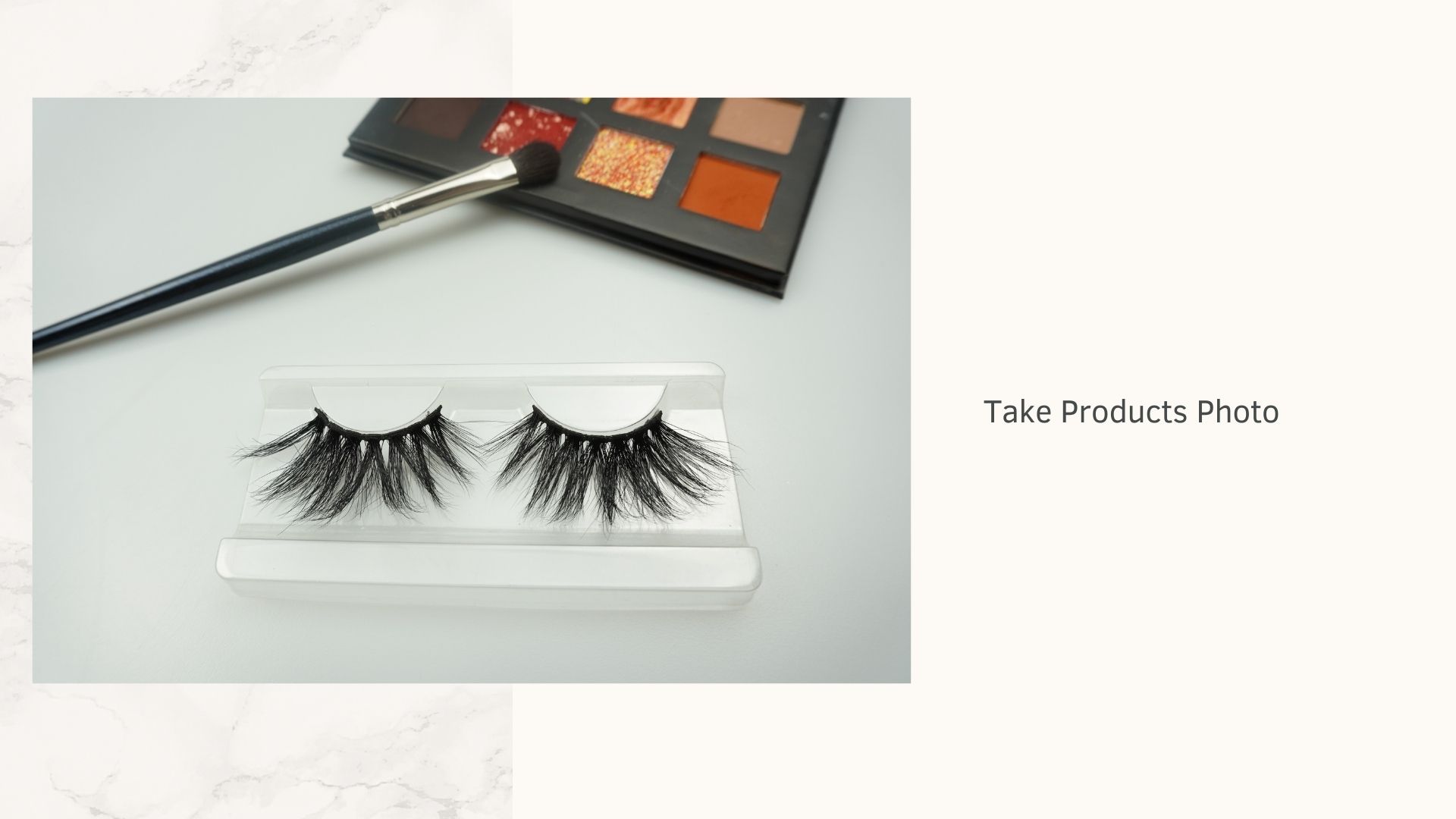 This article on how to become a lash vendor guideline is not full. But it includes the basic rules of false eyelashes business – 11 tips. After reading, if some tips make you confused, feel free to contact us. Hope we can support you solve problems and updates strategies.