Are you a make-up artist? How do you feel about the work? Do you want to change the position to earn more money on a free-time job? Or do you want to become a girl boss? If yes. LEHE Lashes is perfect for you! You will learn and get the secrets of the business.
What Is Mink Eyelashes And Silk Eyelashes
Before you order false eyelashes for your business. You need to distinguish one, which is mink lashes or silk eyelashes. Here are some easy ways to determine them fast.
Use Your Hand To Touch The Eyelashes
It is a straightforward way to distinguish lashes. When you feel real mink lashes, the hair is soft, fluffy, and smooth. If you touch the silk eyelashes, the hair is stiff and unreal.
Use The Fire To Distinguish Real Mink Eyelashes And Silk Lashes
When you burn the silk lashes, the lashes burn out in seconds. Wow, so fast! But burn the natural mink lashes. They can't burn out leave fire. Ignition points are different is the ones. The other raw material is different.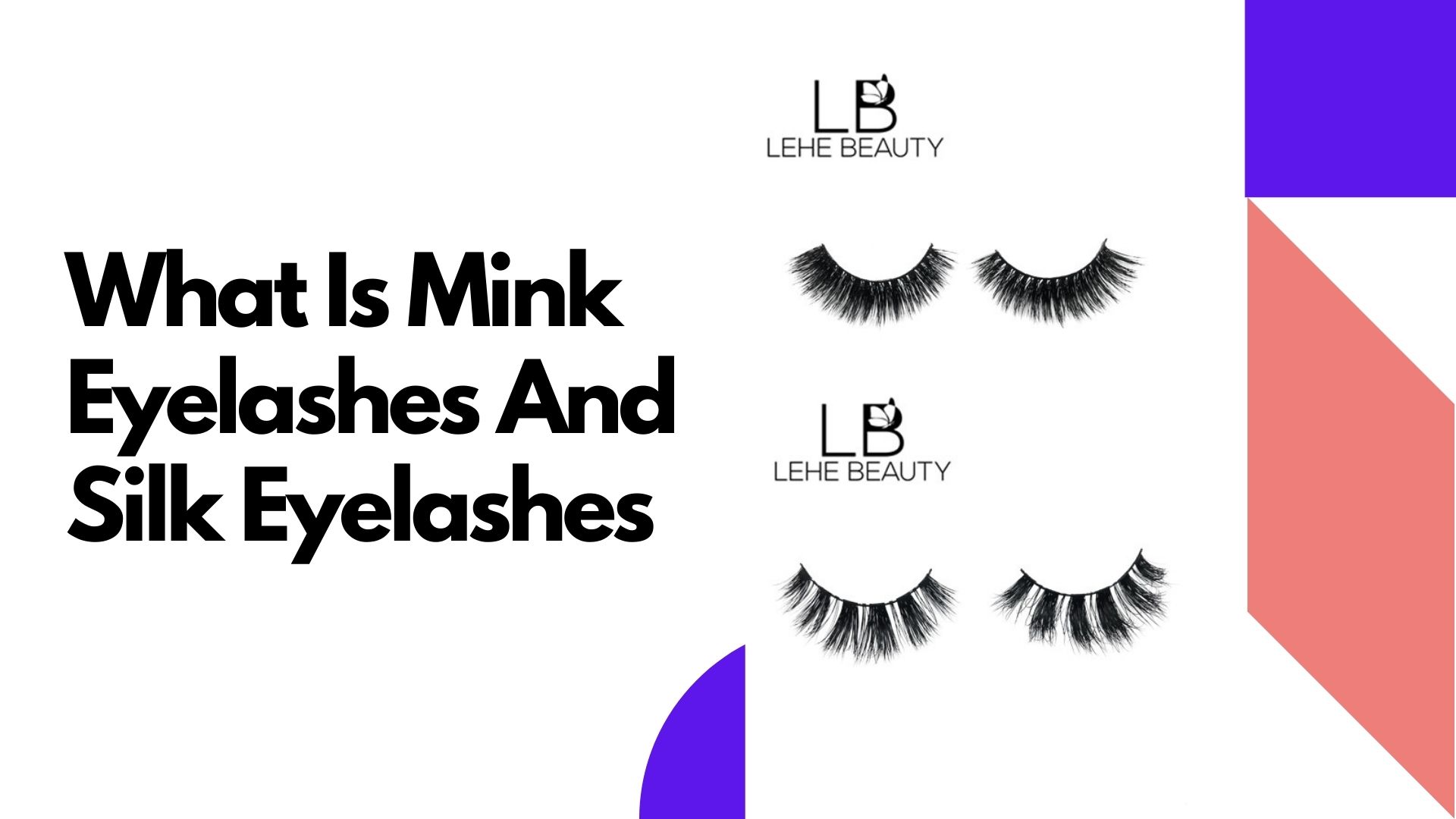 As the MUA, How you can get big money on selling lashes
Who doesn't want to become a beautiful girl? The make-up artist has a magic hand that can help people make it come true. Pat McGrath is a very famous cosmetics brand. McGrath is known for her unique, adventurous, and innovative make-up techniques. Pat McGrath had an open online store in China. It's popular and attractive. Her brands are worldwide.
McGrath is an expert in the fashion and beauty industry. And, We are the expert in the false eyelashes industry. Both we are unique, innovative, and professional.
Now we back to our topic: how can you get big money on selling lashes? It's straightforward and challenging.
First, when you support your service to clients. You need to use good quality mink lashes. We all know the low-quality lashes and glue will hurt your eyes. If you use the bad one, your clients will feel uncomfortable. It will cause a loss of money on your business.
Second, good false eyelashes will give an elegant effect. Your make-up will look more luxurious, and the eye seems deep and charming.
Next, your clients love the lases you offered. She asks you do you sell the lashes I wore. At this time, it's an excellent opportunity to sell your lashes. Perhaps she only buys one pair from you. There are more than two potential clients who will buy from you soon. If you did a good job and provide unique services, I trust you will get big money from your lashes business. Many little drops make an ocean.
Also, when you have free time, you can set an online store. Like, choose Shopify, Wix, and Etsy. If you are interested, make a website by yourself, search relative keywords point on YouTube. There are tons of good video will teach you how to establish a new website in one week for beginners.
The website can help you control your plan and time. You can attract your client's order on your web page. After you finished your make-up jobs, you can arrange these orders to ship out. By the way, encourage your clients to order online. It will help you get an excellent Google rank.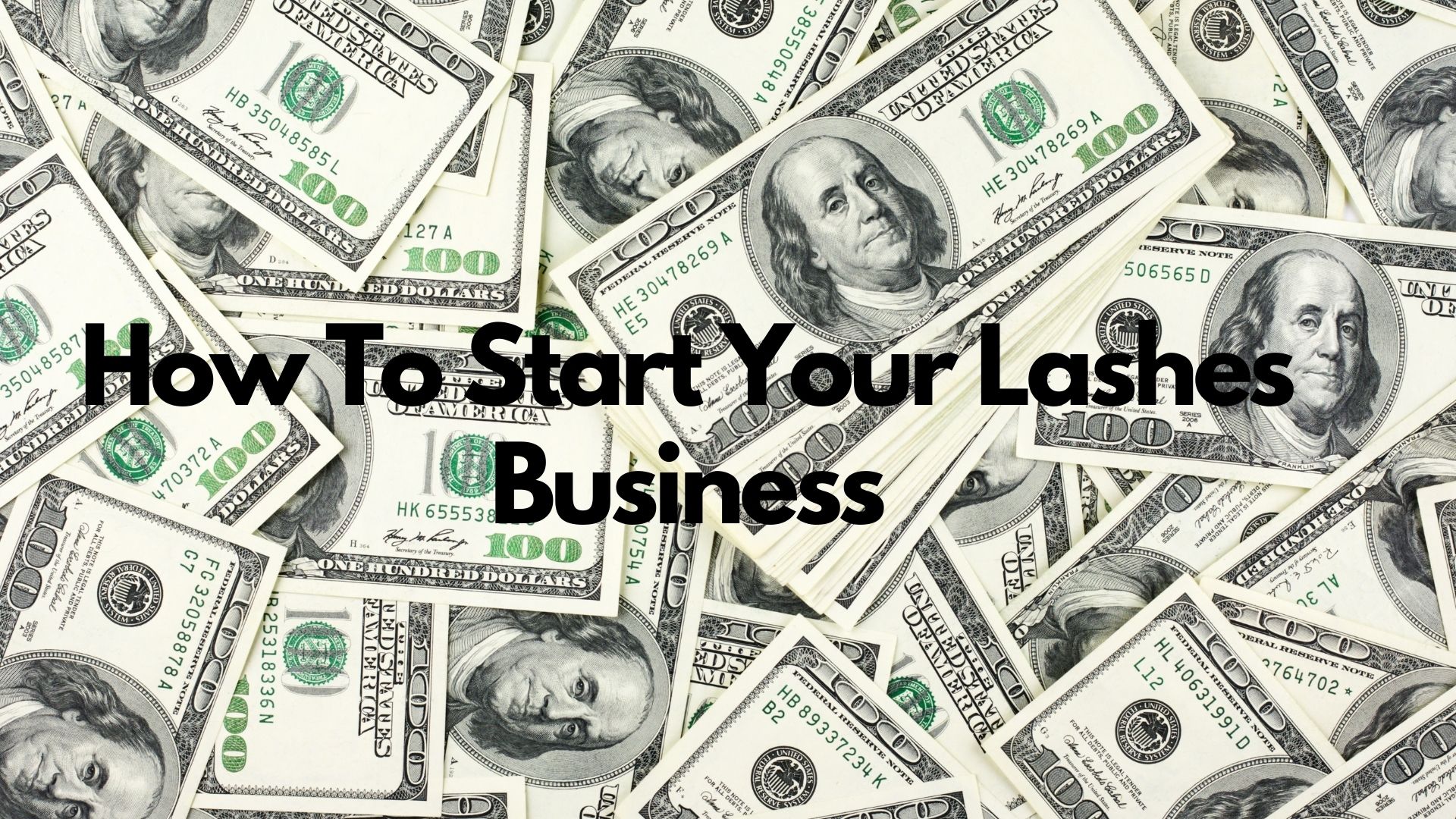 How To Start Your Lashes Business
Here are some useful tips to help you know how to start a lash business.
Business Brand Name
If you have the make-up brand name, you can use the same one for your lashes business. If you don't have it, open your head, search on Google. Also, you can choose your name plus eyelashes, lashes, etc.
Logo Design
A unique logo can help you attract clients. If you don't have a logo, contact us by WhatsApp or Email. Our sales will send you a FREE logo with your requirements.
Choose An Eyelash Vendor
You can search on Google to find a lash vendor. You can also click this link "How do I find a lash vendor – 3 simple way to find a reliable eyelash vendor" to know how to find unique and excellent lash vendors.
By the way, you can contact us to get the details lashes price list, catalog of mink lashes, and so on.
Create Custom Lashes Packages
First, custom lash boxes are an excellent way to add extra value to products. Mink lashes in luxury lashes boxes look like its more worth than the usual plastic boxes. Click here to check more information "How can I create a professional eyelash packaging."
Next, if your budget is not enough for customized packages. You can do private logo stickers to improve your lashes effect on customers' heads.
Shipping Time 
After receiving your payment, it will take about 1-2 workdays to prepare your order. Before the packages ship out, we have a professional QC inspection again. It can make sure you get the right mink lashes.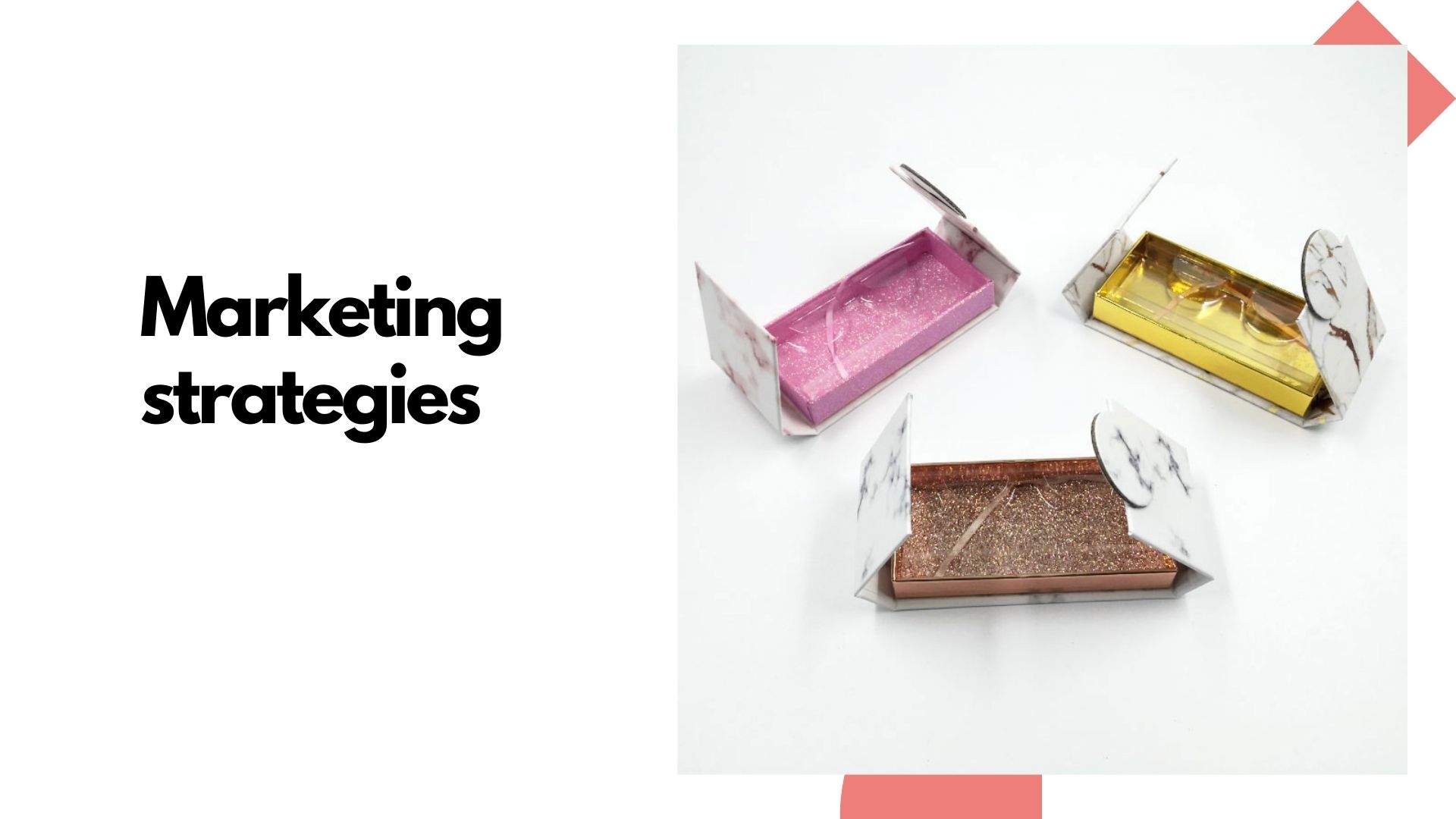 Marketing strategies
Please attention, the marketing doesn't mean sales. Marketing refers to activities a company undertakes to promote the buying or selling of a product, service, or right. That is meaning from Wikipedia
Here, I can mention a few ways of marketing.
Facebook Group
Invite your customers to join your group. Do not send sales information every day. You can share make-up skills, daily routines, how to choose the right eyelashes of different eyes, and so on. It would be best if you attracted potential client's hobbies. The important thing is you need to Cultivate customer trust. Do not push your potential clients to other people.
Instagram Live
When you apply make-up to your clients. You can open a live video on Instagram or Facebook. It's up to you. But please make sure your clients accept it. In the live video, you can show your skills and eyelashes. If you are interested and professional, you will get new followers. The new followers mean your new potential clients.
Pinterest
Launched your feedback, share your skills on Pinterest. The good quality pictures with keyword points will give you a good rank on Pinterest. You can also add some relative groups to attract someone interested in your make-up skills and eyelashes.
Advertising Placement
Before reading this part, you need to confirm how many budgets on the advertisement. The advertising price is different. You can't imagine the costs. I can share some ways you can start it. But you need to check and set the exact price for advertisements.
Google, Instagram, YouTube, Facebook, and Pinterest are five ways you can place your AD. I hope you can choose one or two places to start your AD plan. Do not forget to check the effect of advertising placement. You can get new ideas on the results.
Final words
These five are not full, but they are comfortable and useful. There are many make-up artists in the beauty industry. But only a few make-up artists aware that they need a part-time business to earn more money, so, whether you want to try a new side business.