If you are interested in a free-time job to earn more money, a small business it's very suitable for you. In my experience, the mink lashes business is an easy and fast way to attract your prospect. You can start your own lashes business right now.
Here are 7 simple lashes business ideas I EXACTLY sure they will support you:
Step 1: Choose Hot Sale Lashes Styles to start your own lash business
There are many kinds of mink lashes styles in the makeup market. Do you know which type is your customer like it? which styles are hot on the market? Or how to start lashes business with popular eyelashes styles?
In other words: you need to know business trends. You can use Google to search which mink lashes styles were hot and who usually wear false eyelashes.
Next go to Amazon, type in keywords points, like "3d mink lashes". A ton of results pop up, then go to check the reviews. Please notice the red border pattern name. You can check which kind of these pattern. See, you get fashionable lashes styles in short time.
Also, Instagram, Pinterest both are good way to find best mink lashes styles. But if you want to save time, you can contact us. Our staff can support to help you choose mink lashes pattern and give you lash business ideas soonest. You can pick styles on our eyelashes catalogs directly. Then, you can go onto next steps.
Step 2: Talk With Reliable Lashes Vendors make lash business start up
You exactly know a good and reliable eyelash supplier is the most important thing NOW. Back to Google, type in your keywords. Then thousands of results open on your eyes. It's crazy way to find a right one.
Here are some new lash business ideas to help you find eyelashes vendors:
First, If you find a lash vendor on Google, click their website. Browse their website home page, product pages, and blog pages. If you like this website, contact them. You can find contact information on contact page.
Second, when you browsed social media platform, like Instagram, Linkedin, or Facebook. Needless to say, you can contact them directly. Social proof can help you choose a lash vendor.
Next, I am EXACTLY know you received some sales messages from sales. You can choose a one who do wholesale lashes business to reply. Whether you can get surprise from them.
Finally, when you read this blog, It means you will save money and time. Contact LEHE to get details information about starting lashes business. We can support you to pick lashes types, create brand and customize lashes boxes. You'll get One-stop solution about how to start a lash business on us.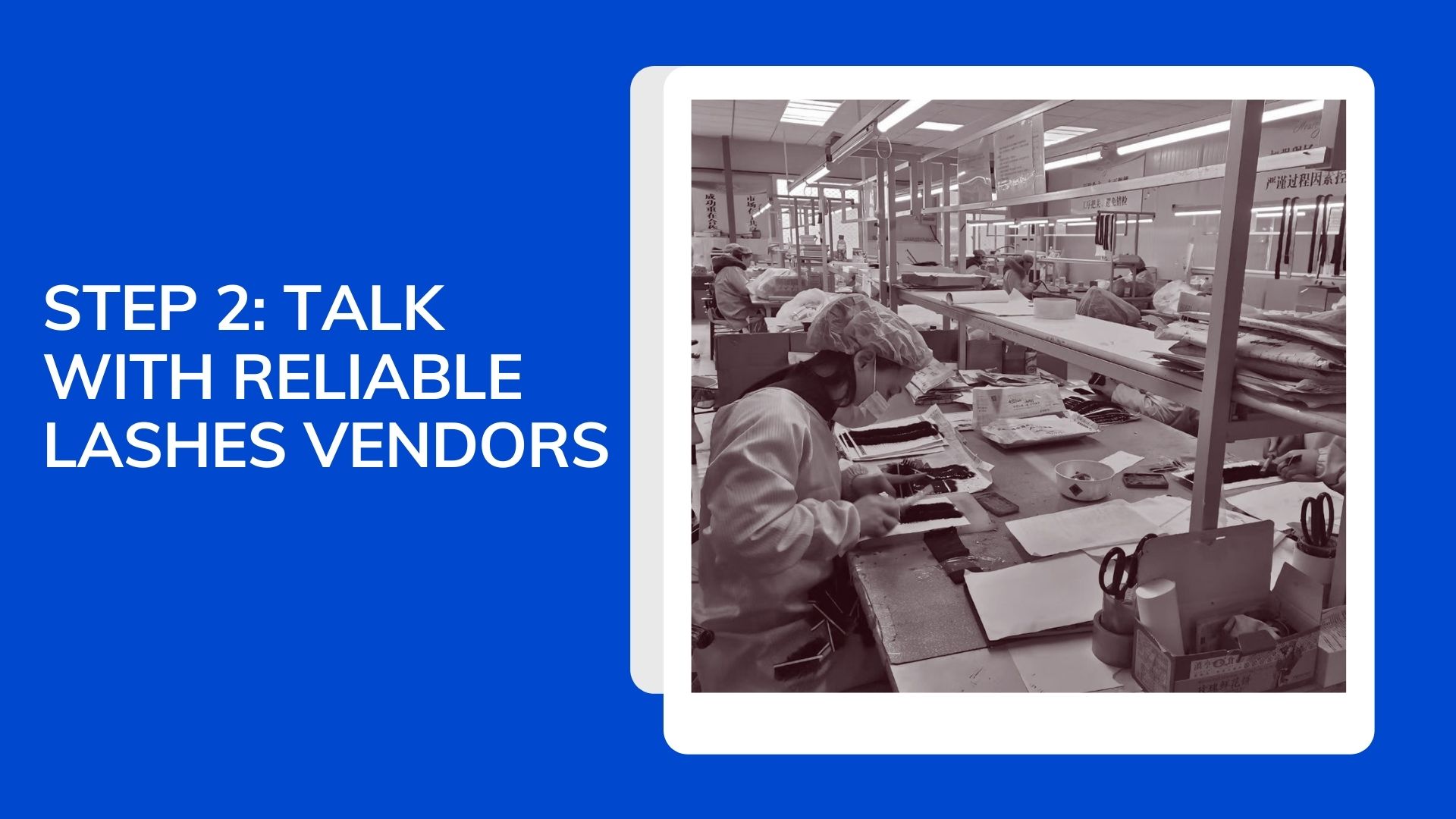 Step 3: Create lash Business Name & Logo
In this chapter, you ll learn how to create a business name & logo in 5 minutes.
In other words: If you have no ideas, choose a tool to make them come true.
Lashes business name : Shopify business name generator
Create a logo: Canva
In Canva, you can find many logo templates. You can choose one add favorite elements. If you want get Canva Pro, feel free to contact us. We can support you use Pro elements.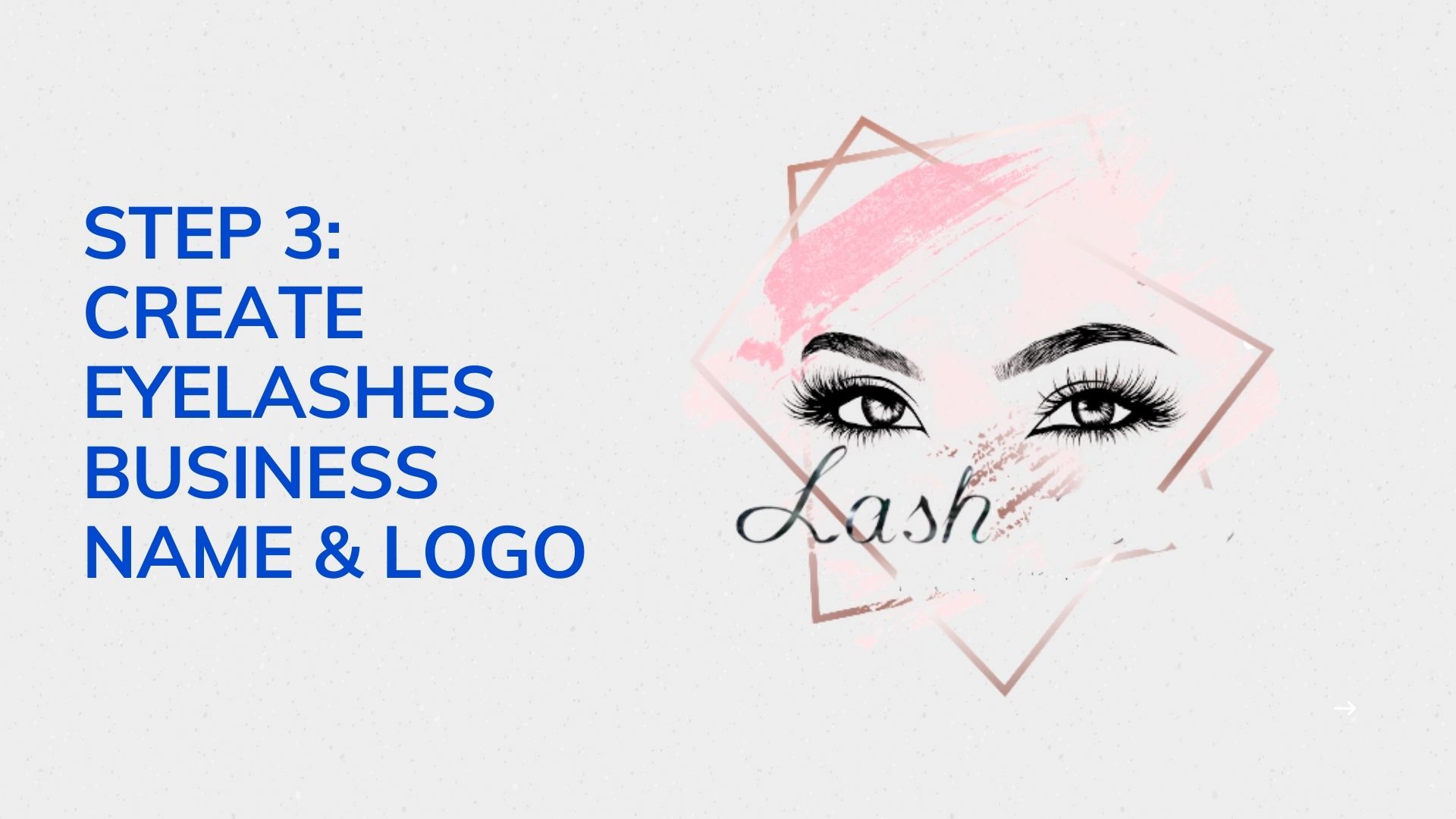 Step 4: Do Customized Lashes Boxes
Needless to say: A unique lashes boxes will attract more focus. It's awesome!
You can browse our customized lashes boxes pages. Here are various kind of packaging types. I am EXACTLY know you will satisfied on this page.
I know you will invest money on custom boxes, but it's worth. I heard two basic cases from my customers. One is she though it's SUPER useful to do custom boxes. The other is she thought she can't afford customized lashes boxes fee.
If you have enough budget, customized you own lashes boxes is Super helpful to attract your prospect. But if you don't have enough budget, you can choose inventory boxes to put lashes.
P.S. When you talk with lashes vendors, you can tell them your budget, they can offer you best plan soonest. If someone can't offer it, do not hesitate to contact us.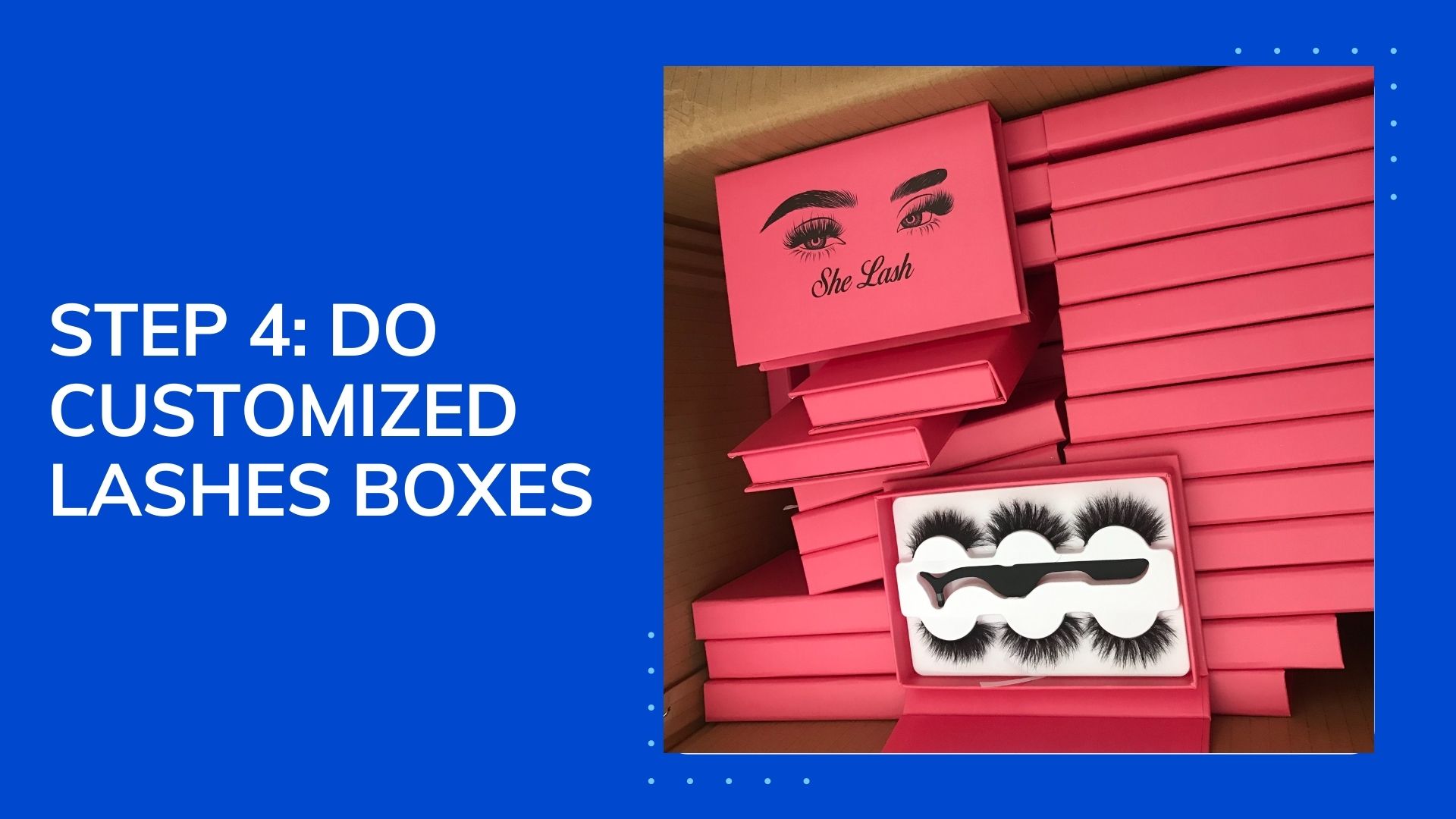 Step 5: Take Products Photo & Video By Yourself
In this chapter, you will know why I recommend you take products photos & videos.
Starting a lashes business, this obviously includes purchase false eyelashes, order packaging, take model photos, create online web, and etc.
You can use lashes vendors pictures, but in my experience, the pictures are same styles. They are not unique. Your prospect are busy, VERY BUSY. The unique products pictures can help you grab their attentions. And the marketing strategies told us special sales pictures catch clients eyeball firstly. Because people like fancy things. If your products photos will make clients say "WOW", "Amazing". You're halfway there.  If you are considering "how to start a lash business at home", taking lashes photos and design your lashes product information are essentials to do. They can save your money on photographing. Because some business owners start a lash business at home, they hope to use low cost to start their lash business. It's true.
Notice, You can learn how to take products photo on YouTube. Next, you can buy some props. They can add to the overall feel.
If you have enough budget, you can hire a professional Photography Team. Or you can go to Fiverr and Upwork to find someone.
Step 6: Set Business Social Media Pages
Yup, if you starting your own lashes business, you need create business page on social media platform.
Like Instagram business page, you can change your personal account to it. But a unified style pages will get clients love faster than others. That means you can prepare products information, posts content and daily routine pictures.
To be clear, you show products styles, details and colors. But you also need to show yourself. Like you daily routine, fancy pictures and problem of life. See, the business page are live and attractive. People know you are real man. Most of us love this kind of social media page. They love to comment their ideas. When you reply and like their comments, your business page got good scores on Instagram algorithms. Your post will be pushed to the popular discoveries. It's so excited!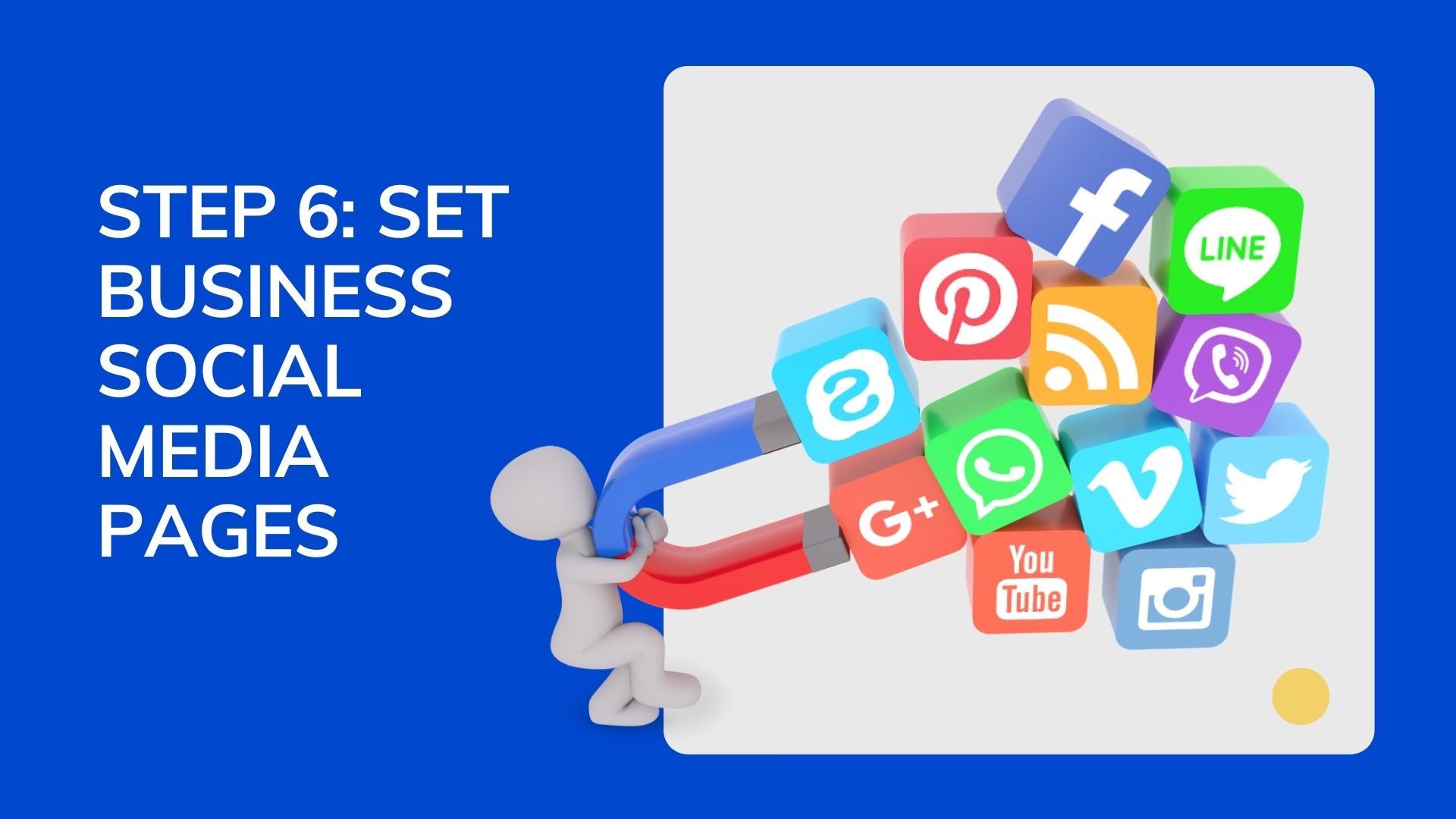 Step 7: Set Up Online Store
Needless to say, Website is essential way to expand lashes business. Two ways can help you make it come true. If you prefer to make your own website, you can choose WordPress. Second is use Shopify services. Shopify have 14 days FREE trial. You can try first. If you like Shopify template and operation. You can buy basic Shopify plan. It's more economical.
I heard from my customer, she though it's too difficult. But in my opinion, The benefits outweigh the disadvantages.
The advantage is tracking shipping, self-service order, EDM(Electronic Direct Mail) and show your brand. The disadvantage is pay extra fee, if you choose Shopify services.
I would rather do more myself than to make customers feel the trouble. Hope we have same rules.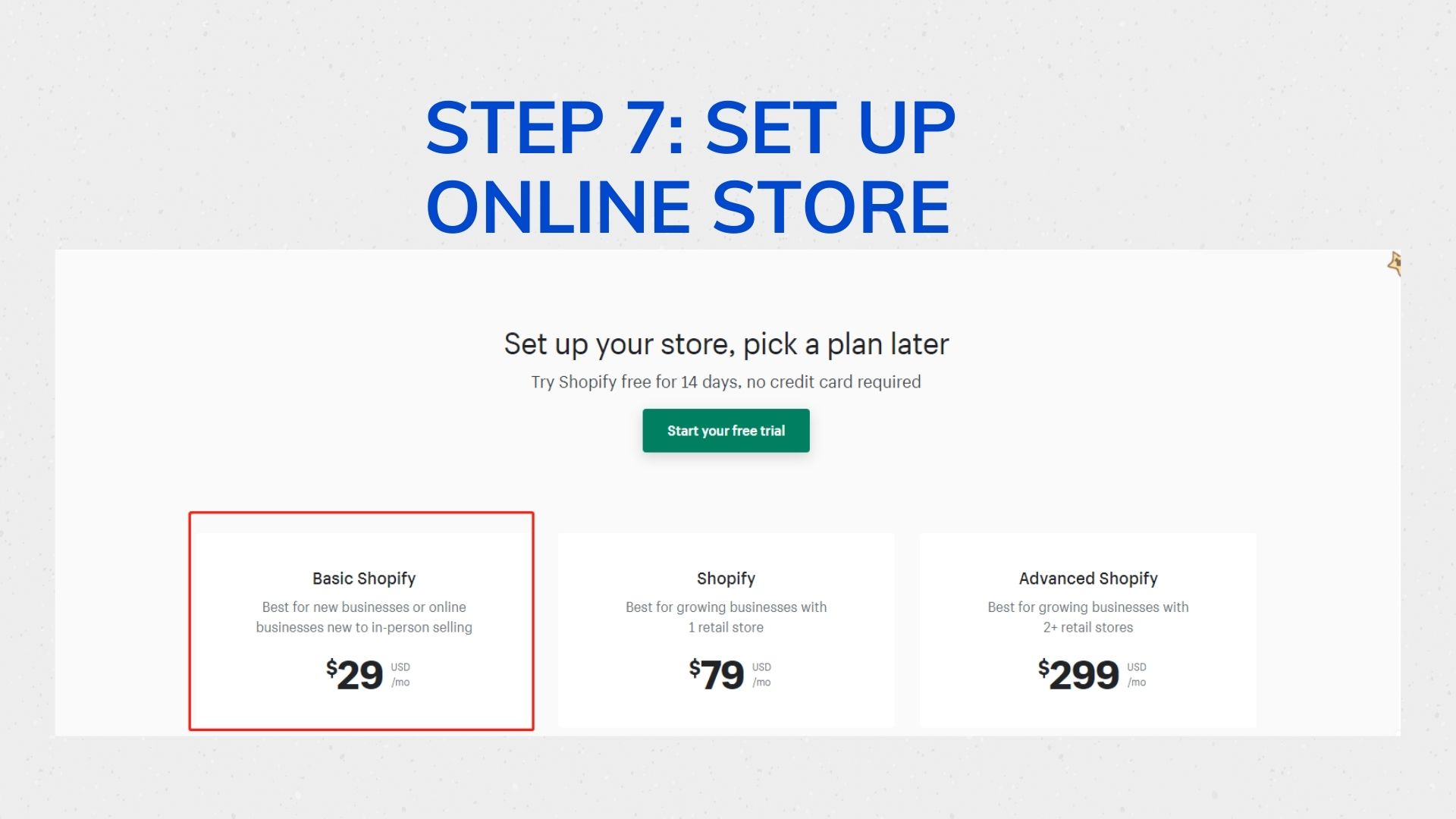 In the end, Let me calculate how much time each step takes about how to start your own lash business. It usually take about 30 minutes on choosing lashes styles. A hour on create eyelash business name and logo. If you have ideas on customized lashes boxes, you ll get a draft design picture within 6 hours from your vendor. Please notice, if your lashes vendor in China. There are 12 hours time differences. Next, you will done the order with supplier who you feel right within 10 minutes. Social media page and website, if you choose a easy way to do, 2 hours are enough. Total 8 hours you can finished preliminary preparations. See, it's as simple as i said you can start lashes business in One day.