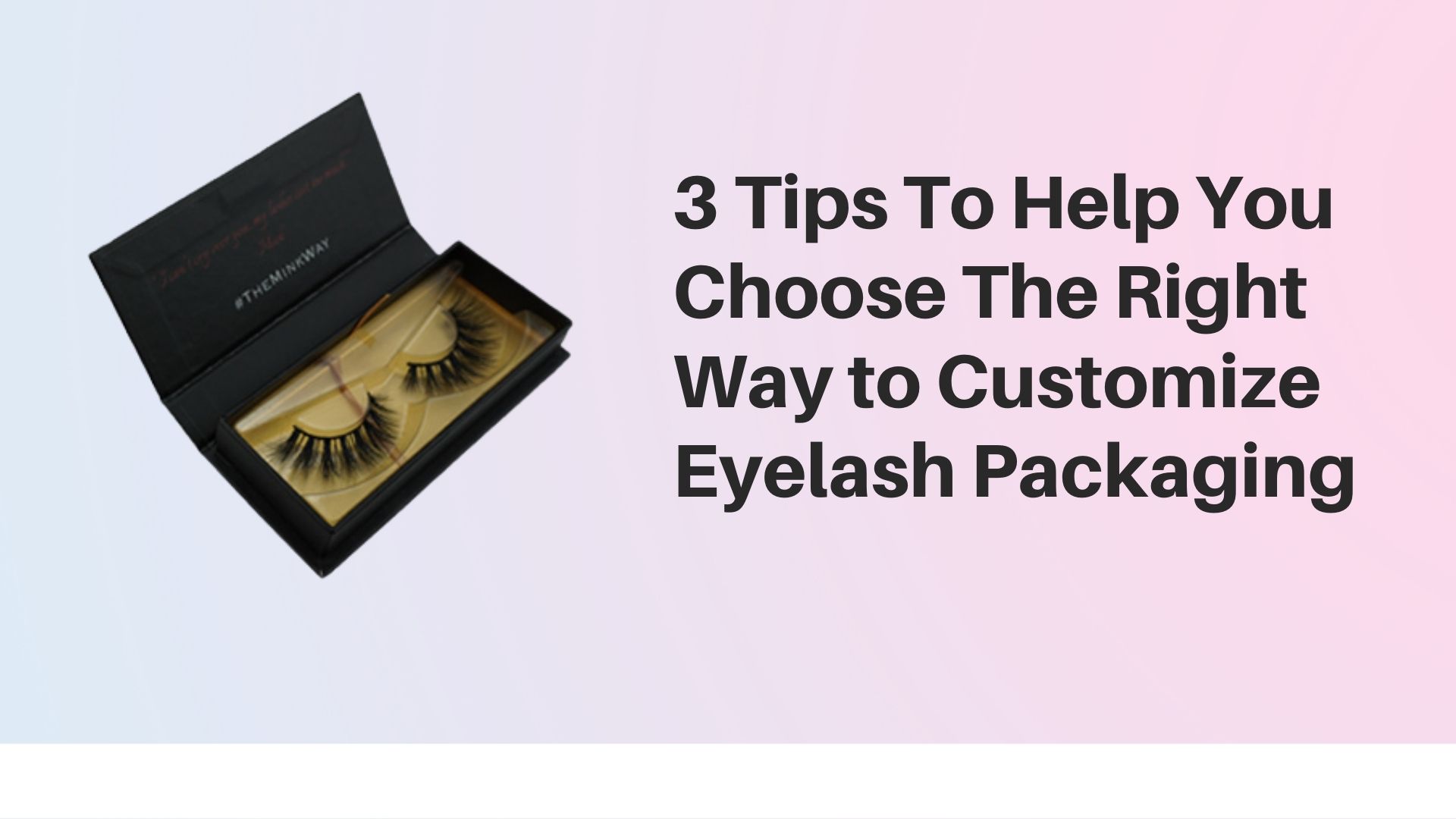 False eyelashes are one of the essential makeup products. Most girl bosses are interested in starting a lashes business to make money. But a part of them was starting the business. Even the false eyelashes market is full and competitive. Many people want entry under tremendous pressure, which side is the road to victory – Positioning. Suppose you have clarity and unique positioning. You are the winner in the "war." So one question – As a business owner, what is your positioning on the market?
In this blog, I'll share one way to support you with the unique product positioning. That is creative product packages.
The necessary of custom eyelashes packaging
When you receive an order with a unique package, the outer packaging deepens your perception of the products. This insignificant detail will help you get a win in the market.
Imagine it! The product with regular bags, like a plastic opp bag. You got the packages, and the throw packages out. You don't even want to look at that bag. Because in your mind, these packages are standard and unattractive. You throw them out in the subconscious mind. So do I.
Thus, we need custom product packaging. Like luxury lashes boxes, that is essential. Here, the eyelash packages color can choose from your brand or website's primary color. You'd better keep the tone consistent with your whole business. Also, you can read this blog to get some opinions" How can I create a professional eyelash packaging"
How to custom eyelash cases in the USA
How to do customized packaging in the USA is my weakness. I am a Chinese eyelashes vendor. But I searched on Google and asked our VIP customer about it. Here are three websites that can support your custom lash boxes in the USA.
Open this link, input the keywords. For example, lashes boxes, custom eyelash boxes, etc. You can find many different styles on pages.
Please read the descriptions carefully before you place an order. Please read the descriptions carefully, whether they only supply printed letters or logos.
The advantage is you can receive your custom boxes soonest. The disadvantages are more expensive and confused.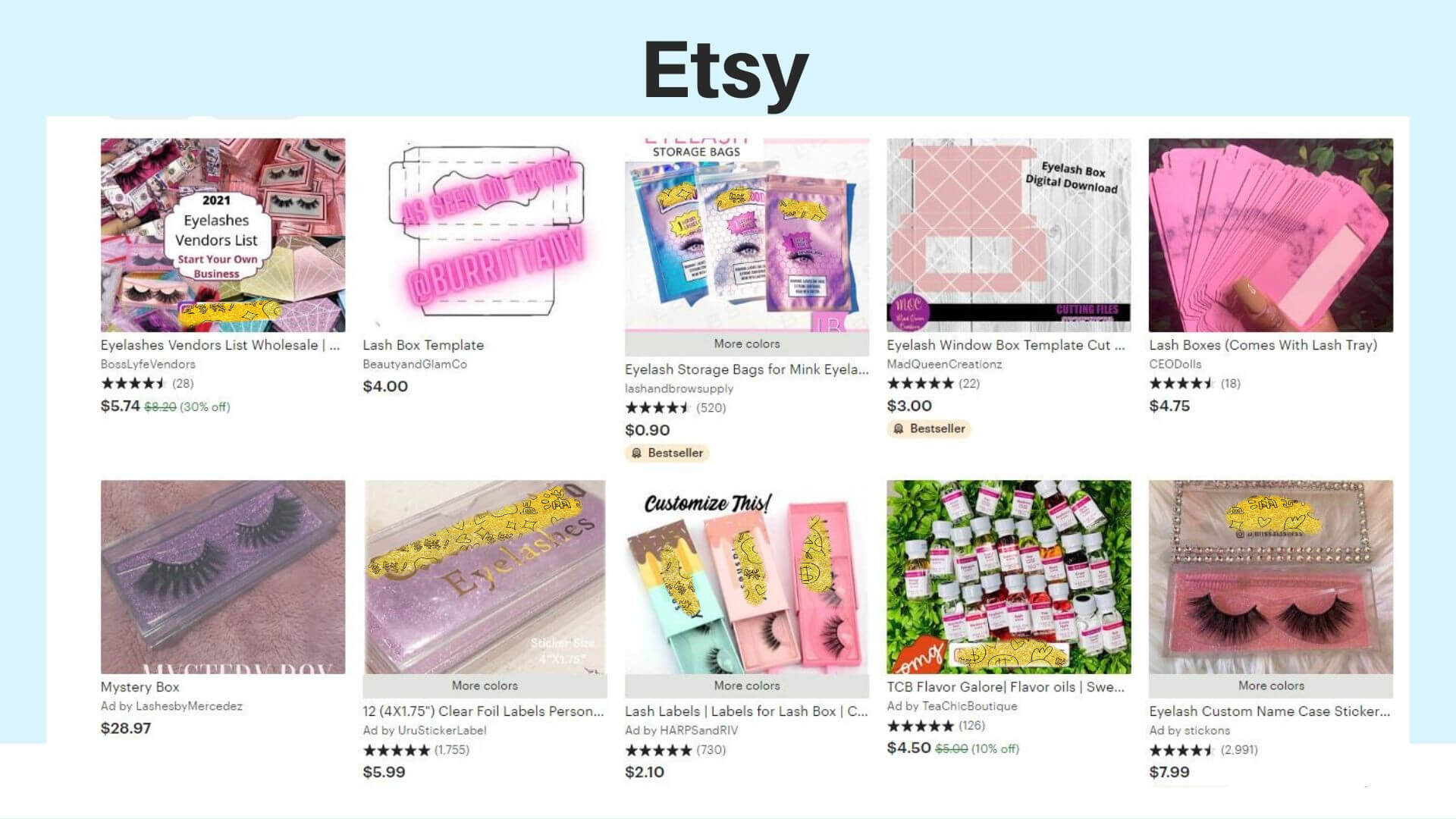 Uprinting.com can customize and print business boxes, cards, brochures, and so on. It is a professional website to customize packaging.
The benefit is you can get the quotation online by choosing the different sizes, colors, and quantities. The cons are it takes 20-25 business days to produce. The processing time is too long. You will miss a marketing opportunity.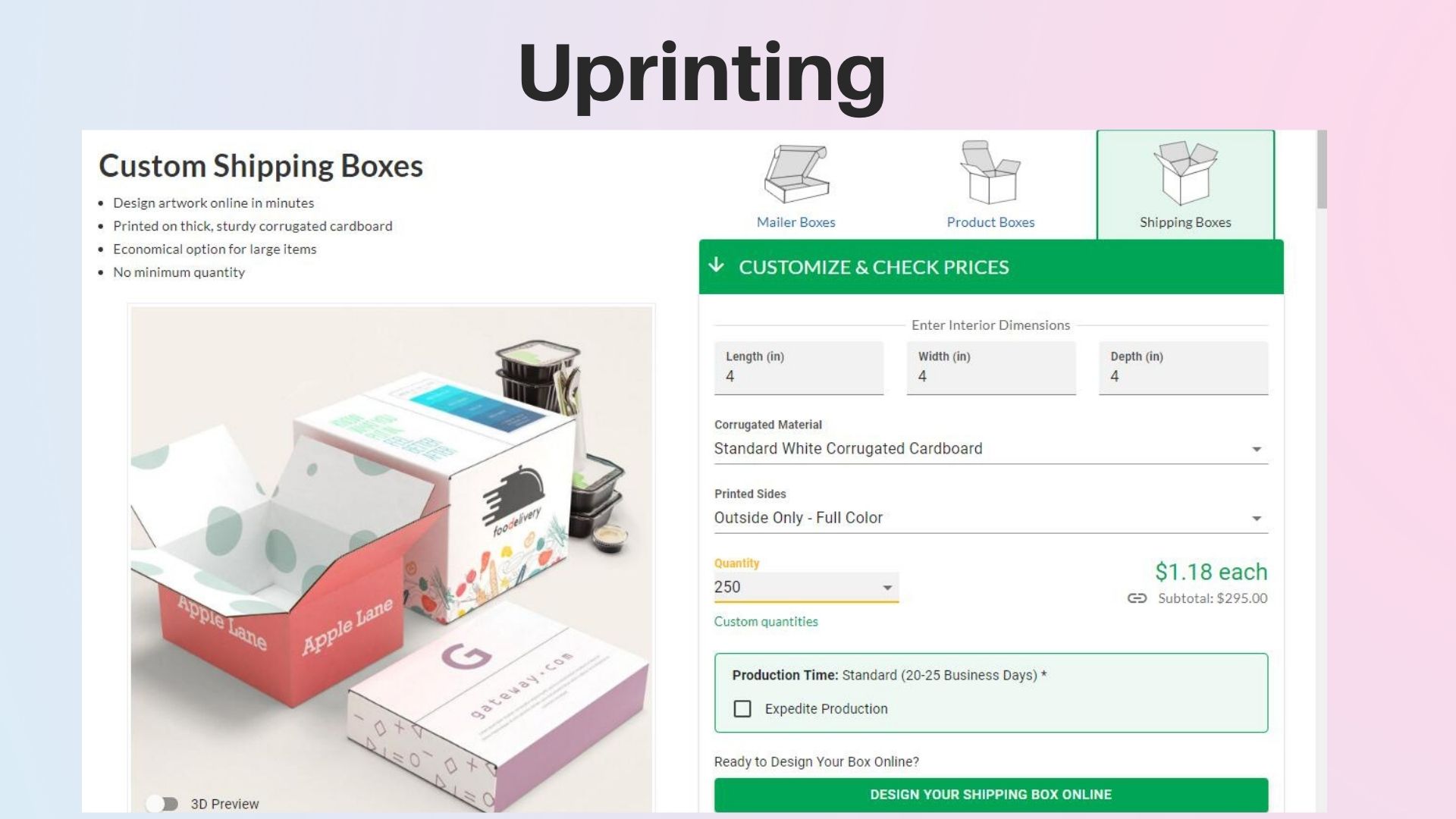 You can get the unique and luxury design on Zazzle.com. If you have no ideas about your logo or brand design. It is an excellent way to buy one.
On the web page, it showed the price within printed on the business cards. You can choose the size, corner, paper for your cards.
The pros are the design is trendy and unique. The cons are a little expensive and lengthy delivery time.
There is a proverb that says you cannot have your cake and eat it too. I think you can choose the one who can match your needs best.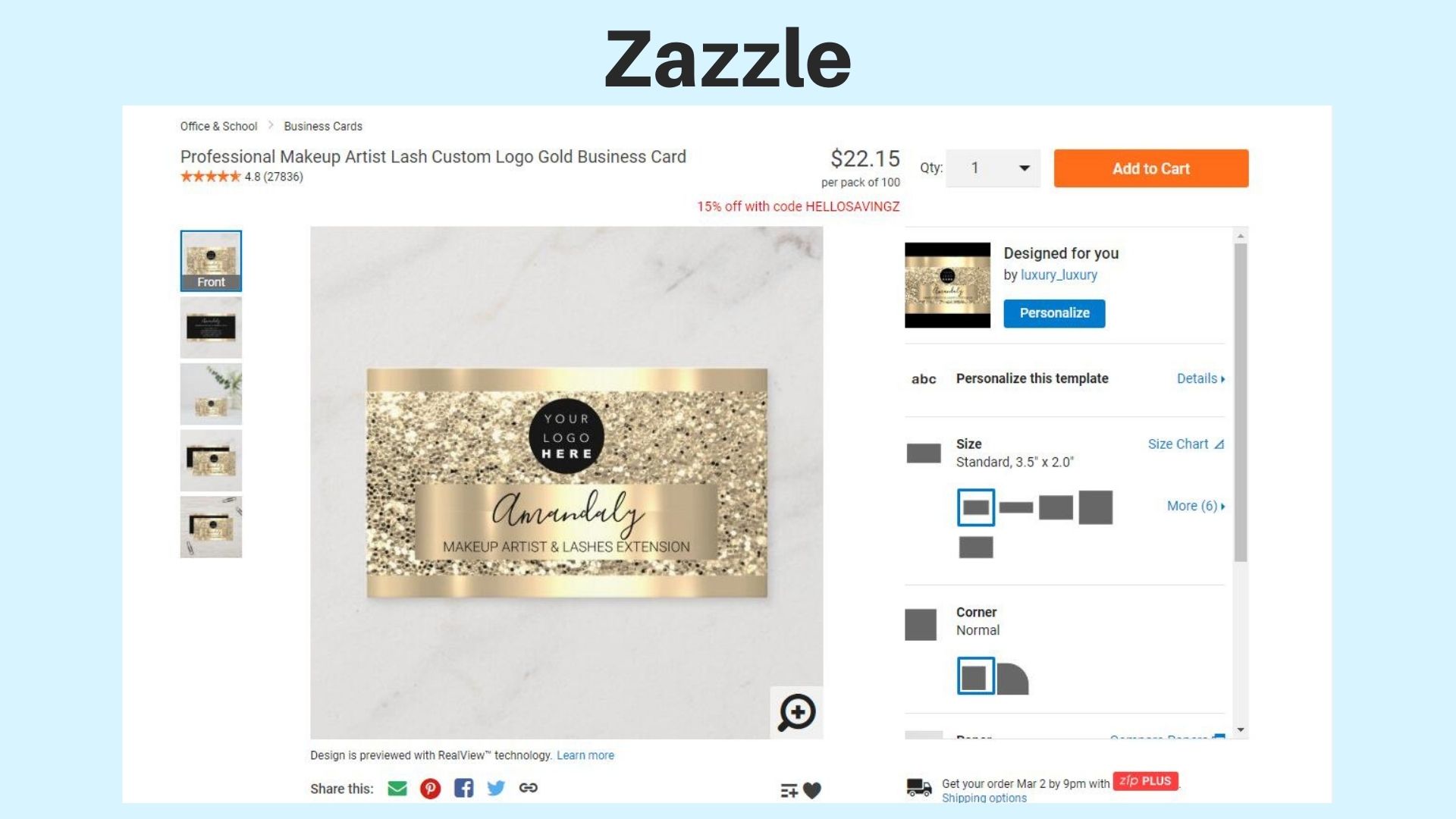 How to custom eyelash boxes in China
Ask your eyelash vendor
First, you can ask your lash vendor whether they can support you with custom lash packaging. Unfortunately, if they can not do it, you need to find a supplier who can make custom packaging.
So I suggest that you ask them to custom boxes when you talk with a new lash vendor. You can save money and time from those who sell mink lashes that come with customized packages. You can check this blog, "How To Find Wholesale Mink Lashes Near Me" to get new ideas.
Confirm the primary color of lash packaging
Did you have a website for business? If yes, you can choose the color from your website. It would best that the customized boxes color match your business website color. The same color will deepen the impression of the brand in customers' minds.
Create eyelash business logo
As an entrepreneur, it would best to create a unique logo design. You can find the one on Zazzle.com. Also, you can find on Fiverr and Upwork to hire a designer to work for you. My customer – Tina, told me she paid US$500 for a business logo. Of course, her symbol is unique and trendy.
That means you don't pay like Tina, but you need to design a perfect business logo. If you have no ideas, contact our sales by WhatsApp or Email. They can support you to make it come true.
Find the suitable box's styles
Here are various kinds of boxes. When you are ready to place an order, you need to ask box-shaped catalog to find which one you are interested in. Usually, rectangle, circle, square, and diamond shapes are popular in the market. You can check our custom lashes boxes page and contact us to get more info.
Ask for draft effect pictures from eyelash vendor
A part of the eyelash vendor doesn't offer draft design effect pictures before you make payment. But if you don't check the draft effect pictures, how do you know good or bad it is.
You can avoid working with suppliers who do not provide effective pictures.
The price of customizing eyelashes boxes
Price and quality both are essential things. Custom lashes box prices depend on the quantities, designs, and styles. A customized lashes box price from US$0.99- US$3.59. The production time will take 5-15 business days. The detailed price you can contact stuff and check the blog of "11 Useful steps help you confirm how much will your lashes boxes costs"
Conclusion
Fierce market competition means more challenges, opportunities, and money. Girl boss, you need to choose the right and suit way to custom packaging for your brand. It's up to you to do customized lash boxes in the USA or China. But you can not miss the opportunities to set unique eyelash brand in the market.