Some people would like to buy 20mm 3d mink lashes. Instead of 25mm mink eyelashes and natural mink lashes. SO why 20mm 3d mink lashes are more popular than 25mm mink lashes?
1. We should know what is 20mm 3d mink lashes.
MM means millimeter. 20mm mink lashes means the longest length is 20mm in the eyelashes brand. And please know that not every mink fur is 20mm. Only the longest mink lashes fur is 20mm. Those different lashes length make a perfect 3D effect and make your eye's looks beautiful and elegant.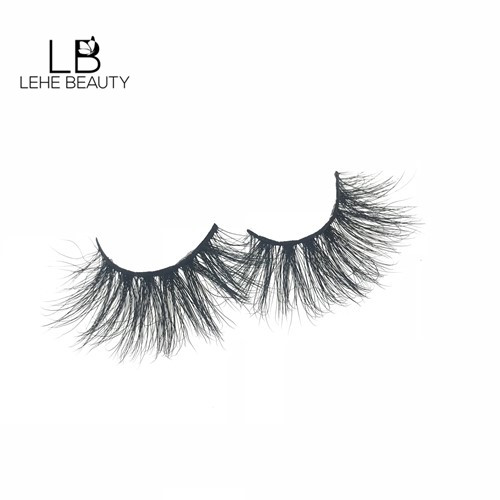 2. Why 20mm mink eyelashes are more popular than 25mm lashes?
In the beginning, most people would like to choose 12-18mm natural mink lashes. They only can use these lashes. Because in the past few years. There were not any 20mm lashes and 25mm eyelashes on the false eyelashes market.
In 2019, the 25mm 3d mink lashes are the most popular in the cosmetics industry. The long and natural dramatic lashes with gorgeous effect. So many customers bought it, they became so hot.
Some custom doesn't like that, they thought 25mm lashes are too long, and not suit for their eyes. They want a short one but over 18mm lashes. So the 20mm become more popular.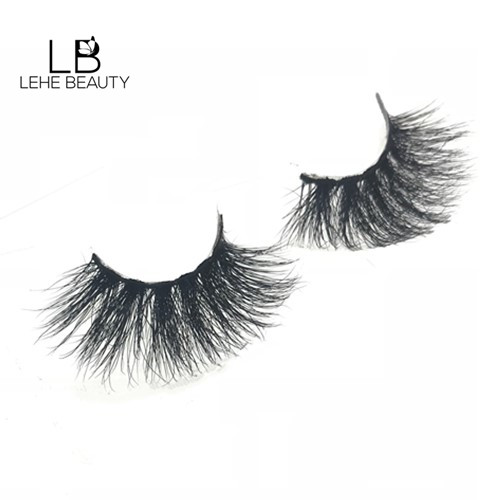 3. The price of 3d mink lashes 20mm
Some customer doesn't buy 25mm mink lashes. One of the reasons is a little expensive to do business. 20mm mink lashes are much cheaper than 25mm mink lashes. And, but higher than the natural mink eyelashes.
The wholesale prices from US dollar 3-5. The detailed price depends on your order quantities, styles, private custom lashes boxes, or not. If you have bulk orders, there will be much cheaper than longer dramatic lashes. They are affordable mink eyelashes. Some so many girls would like to buy these 20 mm mink lashes at a reasonable price. If you sell lashes, you can make big money from our luxury and high-quality lashes products.
4. How many kinds of lashes do you have?
You can see there are various lashes in the market. LEHE lashes have over 1,000 styles of false eyelashes. If you are starting a lash business, you should choose the best quality lash products to sell. You can contact WhatsApp or Imessage +86159542785396 to get the newest hot sale false eyelashes catalog. Please know do not sell the cheaper mink lashes. We all know there are no real cheap mink lashes. You should provide great mink lashes to your customer, so do i. You can get excellent results from your customer. Then your lashes business can grow up soon.
One tip, if you make a buy, you can make a sample order first to check and test the quality. After confirming the lashes' quality, you can make a bulk mink lashes order.
5. Where to buy 20mm mink lashes?
First, if you already had the lashes vendor, you can buy from them. And if you don't have the mink lashes vendor, please feel free to contact us – LEHE lashes. We focused on the luxury and high-quality mink lashes. Contact WhatsApp +8615954278539 or Email us info@lehebeautyhair.com. We will send you the hot sale mink lashes catalog. Also, it would be best if you asked the lashes catalog first. Then you can choose which lashes styles you like, and it's popular in the market.
If you are fresh here, please give us a chance to work with you. We will supply the top grade mink lashes and excellent after-sale services to you. And support you to open your local false eyelashes market.