Suppose you are looking to start small lash business, find potential customers and business tips. You're right here.
Before moving on to the main text, first:
What is lash business?
In a word: Buy lashes from vendors, then sell lashes to your prospect. The small lash business uses the Internet to source quality lashes in China or other countries. And then, you use marketing skills to sell the lashes to people who love false eyelashes.
But how to find a reliable lash supplier is super important. In this guide, you can learn how to find good lashes vendors, also get valuable tips about starting an eyelash business.
Why choose to start your own mink lash company?
Here are answers:
low start-up costs for eyelashes.
False eyelashes are a fast-consuming consumer product. Whether you are male or female, people who like to wear makeup will buy several pairs of different lashes styles.
You don't need to rent an office. You can be starting a lash business from home.
It can combine with other products to increase the value of the product.
Now let's jump in. Here are some benefits that you can get from this crazy lashes business guide.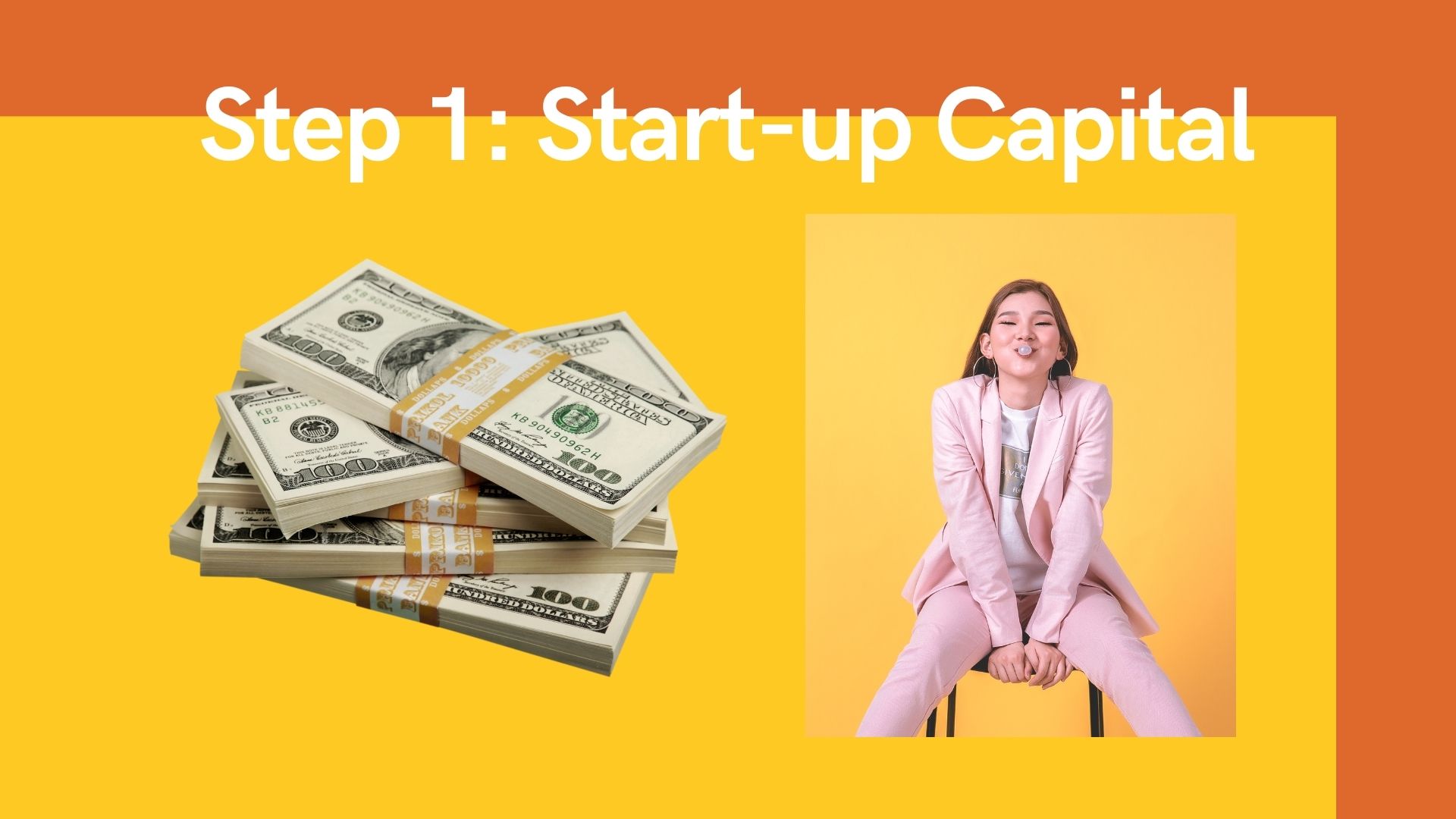 Step 1: Start-up Capital
Needless to say: When you are starting a lashes business, capital is the first step. It would be best if you had purchase lash products, tools even custom lash boxes. Also, you'll meet shipping costs, create online store costs, etc. Meanwhile, it would help if you made choices which ones are necessary now. All your options base on the business budget.
Here I put a part costs of starting an eyelash business. You can calculate the estimated price below :
Mink Lashes  $2-$8/pair
Custom Lashes Box  $0.5-$4/box
Website $0-$299/month
Shipping Cost From China 0.5KG=$30
Shipping To Customers $5-$15
Promotion And Marketing
Logo Design $0-$150
Other add-on products (Tweezers $2/piece, Brush $0.05/piece, Bubble Bag $0.05/piece, Business card $0.15/piece)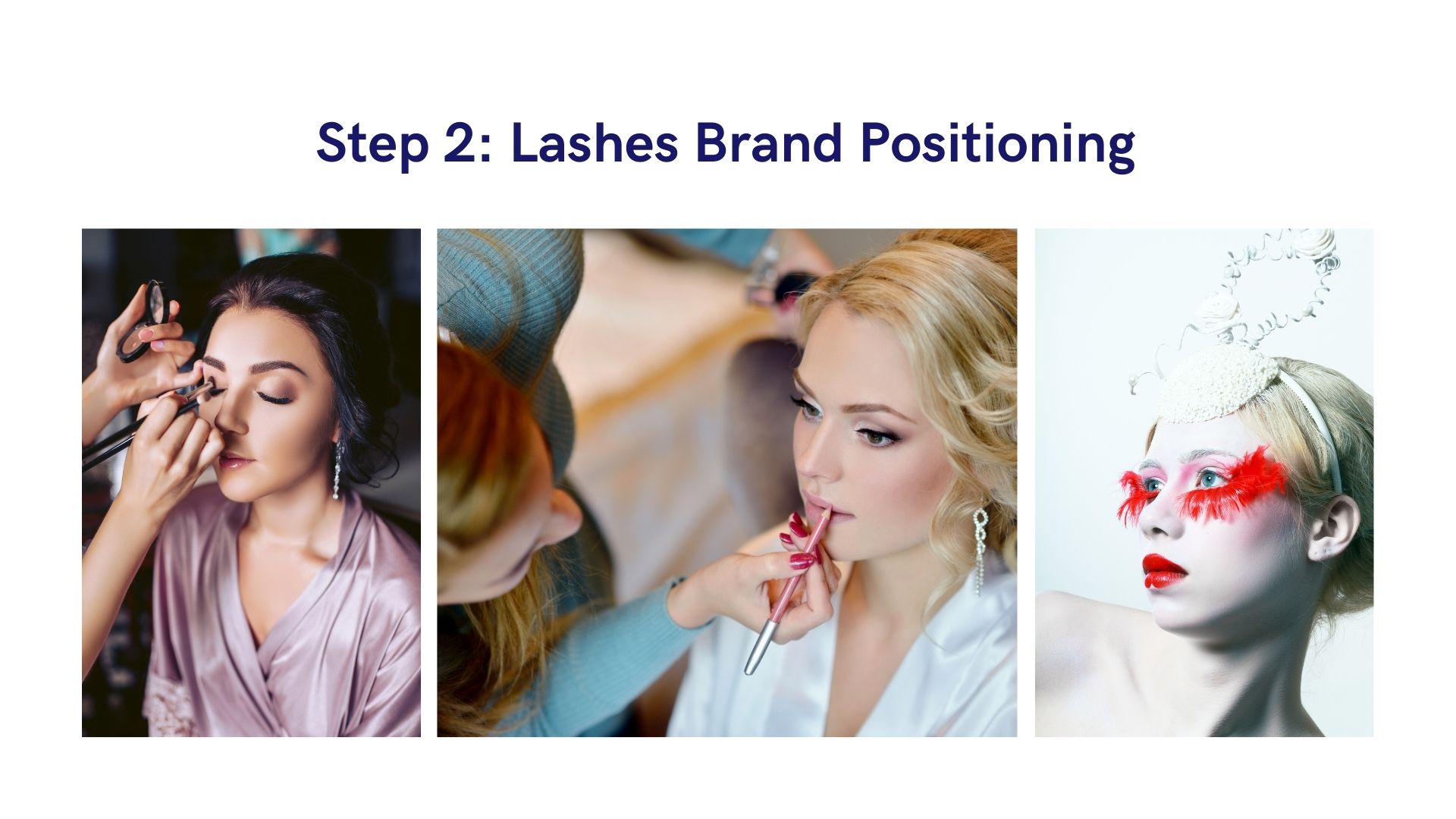 Step 2: Lashes Brand Positioning
As an entrepreneur, Positioning a brand is SUPER important. Now is the age of the Internet. There are too many similar products and positioning in front of our eyes. But how to make your brand stand out. It is a question that deserves serious consideration. I got some ideas after I read the positioning book:
Professional wedding eyelashes
Professional cosplay eyelashes
Professional makeup artist, recommending the most suitable eyelashes for each eye shape
Now, it's your time to research these ideas.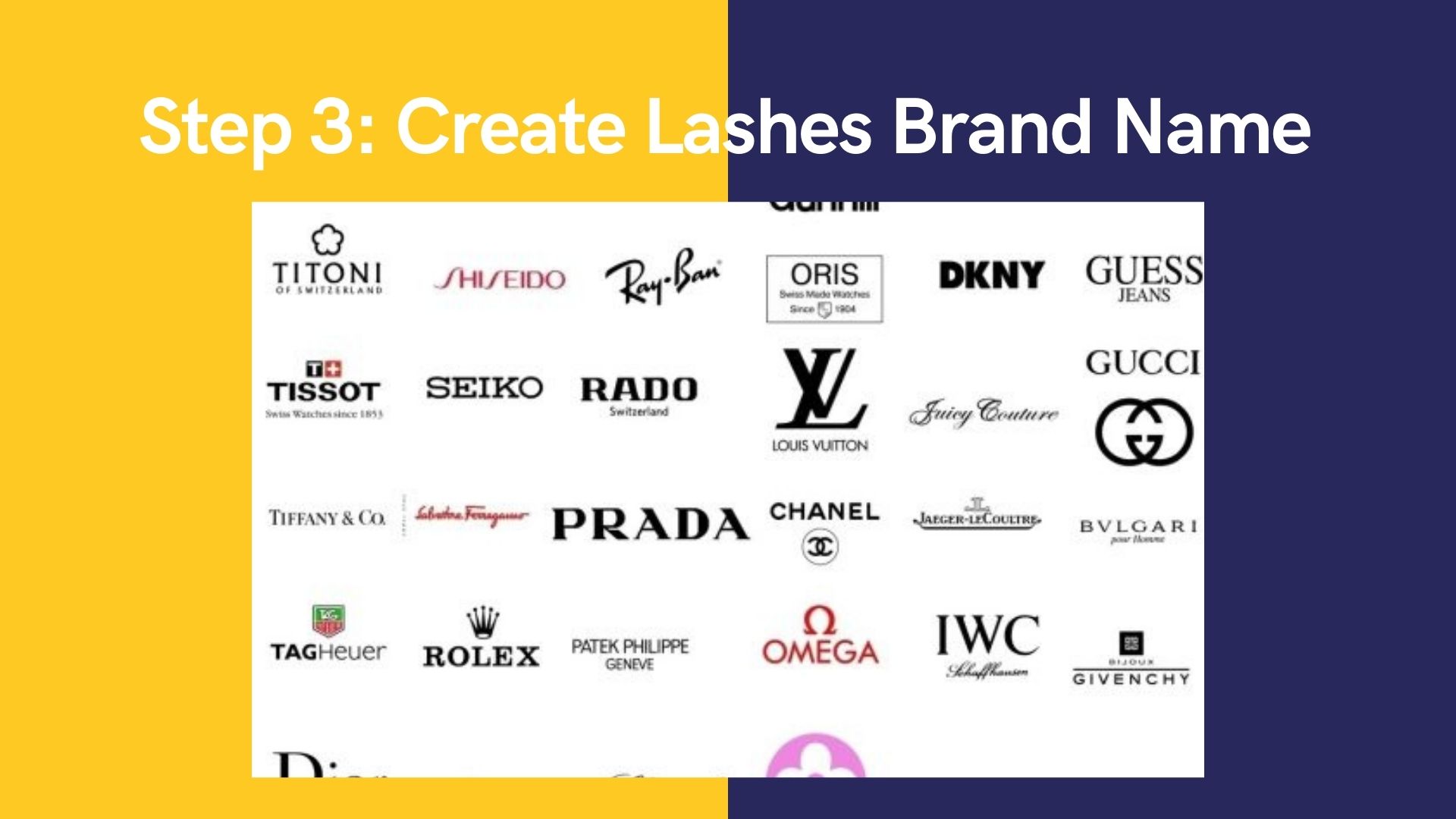 Step 3: Create Lashes Brand Name
I am EXACTLY you know the perfect brand name will determine how far your brand will go. A catchy mink lash name can help you save a lot of promotion and marketing costs.
In other words, your job is to choose a unique, fabulous, and easy to remember. The essential thing is to show your lashes business positioning clearly.
For instance:
Use the name of the founder, such as Lilly lashes
Use of incorrect spelling such as google
Use common foods such as apple
If you don't have lash business name ideas, you can Shopify Business name generators for inspiration.
After choosing a name, we have to go to USPTO to check if anyone has registered the trademark. Then check the domain name on GoDaddy or Namesilo. We can also buy it, in case some people register our brand in bad faith.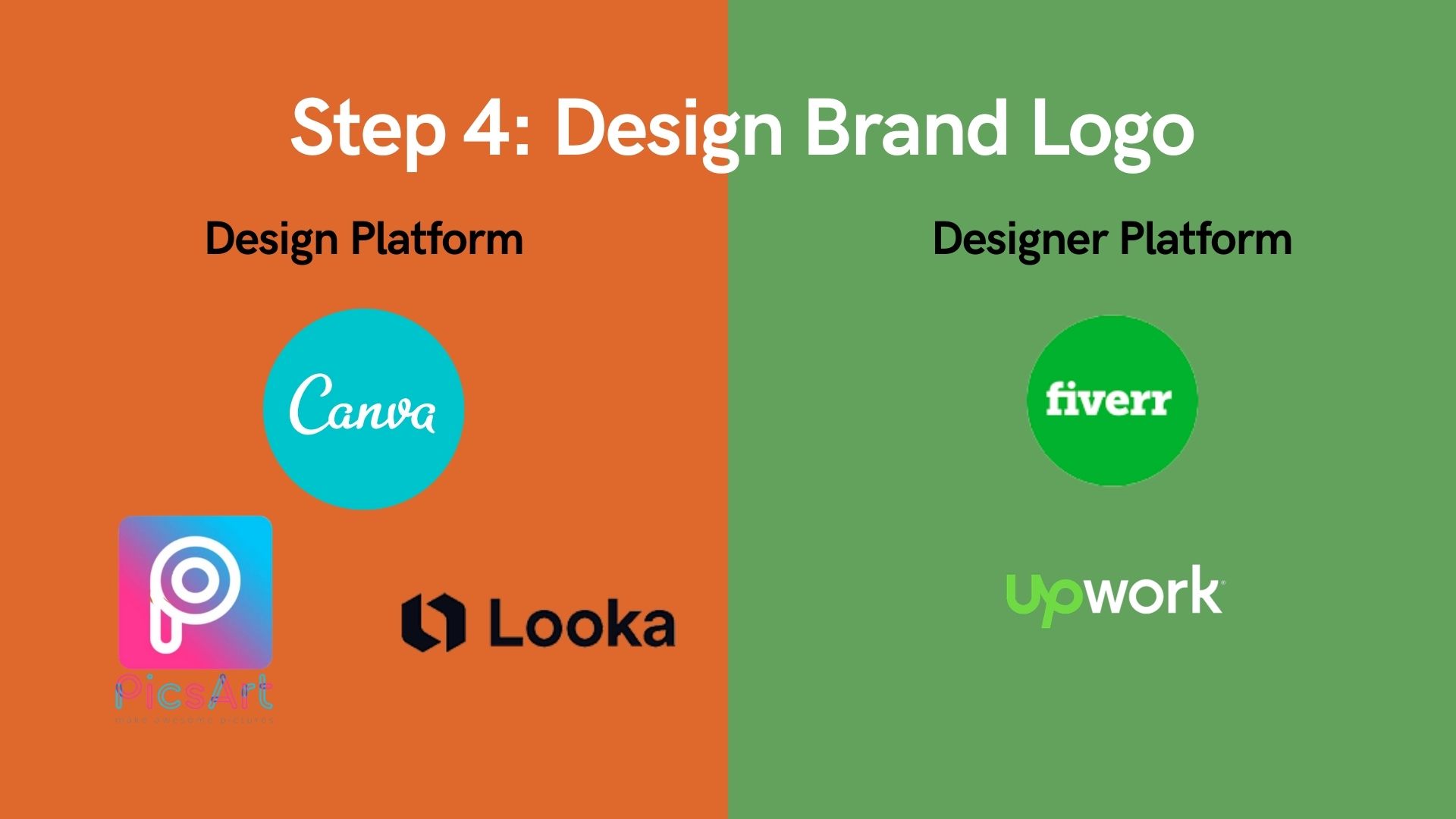 Step 4: Design Brand Logo
Like the name, the logo for lashes is also a significant presence. A good mink lashes logo can catch the eye of the consumer directly. When you are creating a lash business logo, focus on your niche market. You can think which kinds of eyelashes logo will attract your prospect. You can have a brainstorming meeting with your friend. Also, you can select some luxury eyelash logo advances. I EXACTLY know you can create a logo by yourself. But if you are not interested in it, find a designer to help you.
Here are some simple design platform will support you creative lashes logo:
Design Platform
Useful element
Watercolor(photo)
Handpainted(elements)
Glitter background(photo)
Glitter(element)
Splash(element)
Canva and Picsart have Apps in google play and the Apple store
Designer Platform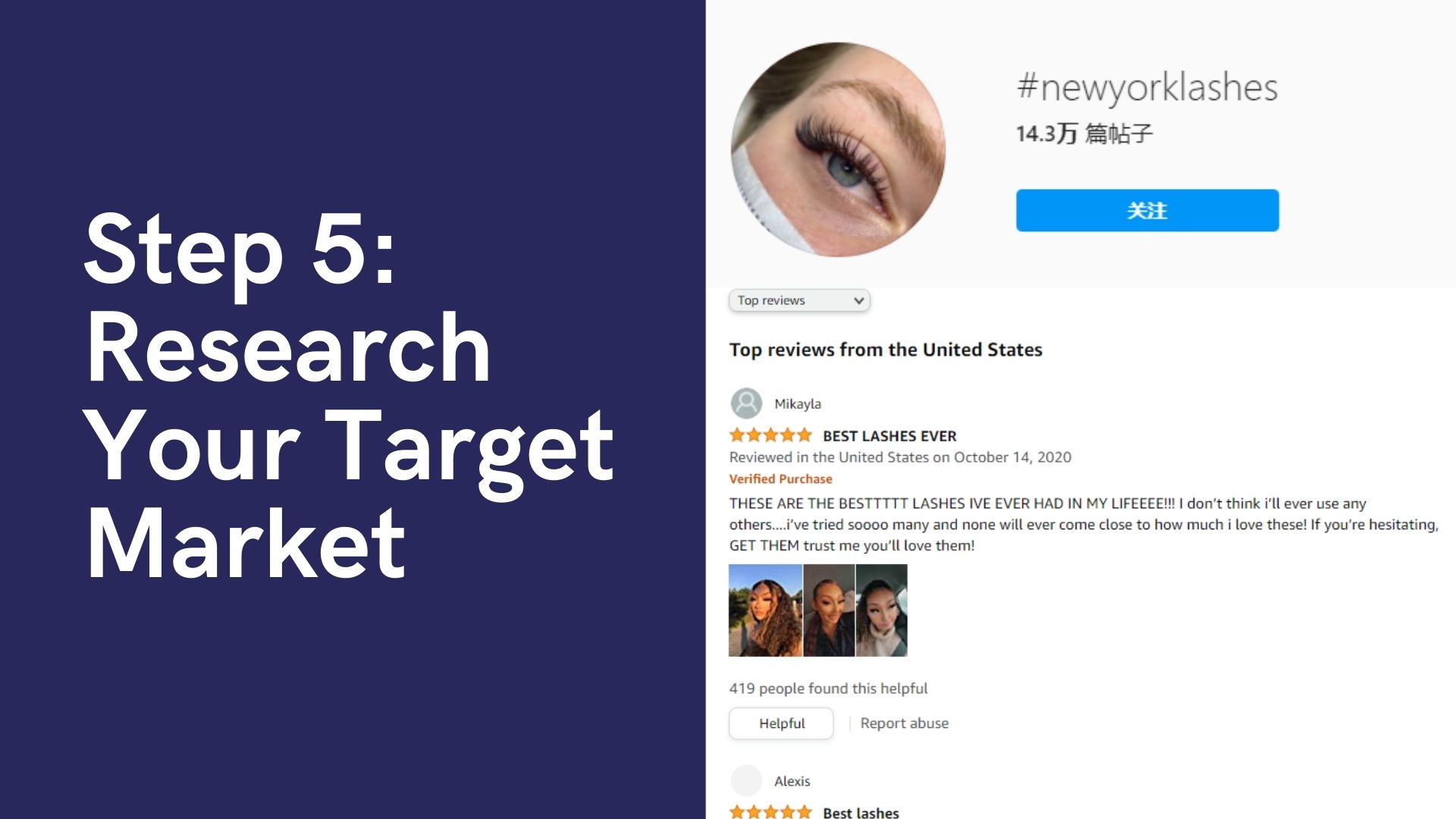 Step 5: Research Your Target Market
You need to conduct a price survey of the target market. Figure out which lashes styles are popular and competitors' prices. You can specify prices in the follow-up, which types you want to sell, and your competitiveness.
Amazon or Aliexpress to check the keywords. You can find product reviews & popular mink lashes patterns in the comments sections. Then when you talk with lashes suppliers, ask them whether they have those popular lashes styles.
Type in keywords in Google. There will be related queries that will tell you which are the most popular and are not popular recently. Also, you can limit the time results. Like, within One month, Three months, even Six months.
Find some makeup Key Opinion Leaders online. You can start cooperation with them. They will make unboxing videos to promote your small lash business.
Paying to do research online.
Discussions with local women.
Use Instagram to find your competitors. After that, you can check their prices on websites. If you don't know how to do that, you can search Instagram for #placenames + lashes. For example, #newyorklashes. Your competitors' Instagram accounts pop up.
You can launch research on Twitter or Reddit to test how much people are willing to pay for lashes. Most people are willing to pay $8-15 for lashes in this research. Well, if your brand is strong enough, you can also sell up to $30 a pair.
Low-cost shipping is essential. You can find a different express company to ask for a quotation. These quotations include the price for each kilogram, delivery time, and unique discount. You can refer to this quotation to measure lashes packages. Then, it can help calculate the detailed shipping cost to the American's city or other countries. Needless to say, when the order reaches a specific amount, you can offer FREE SHIPPING services.
When you are doing research, you need an answer from a real customer. You'd better avoid getting reviews from your family and friends. Because they may give you a wrong answer to encourage you.
Step 6: Choose a Right Eyelash Vendor
A reliable supplier can support you help you start your own lash line. They can offer you the best prices, quality mink lashes, shipping, and custom services. Unfortunately, A lousy supplier will cause irreversible damage to your business and brand. Also, you can find a lashes vendor in China or the United States.
I EXACTLY know there are advantages and disadvantages of choosing lashes suppliers in China and the USA.
We have one-stop Wholesale Lashes Business Plan,Check it now!
China Supplier Advantage
Low prices
Adequate stock of goods
Many styles
Fast update of styles
Cheap customization service
Complete set of products (mascara brush, tweezers, custom thank you cards)
China Supplier Disadvantages
Time lag(about 12 hours)
Different language
U.S. Supplier Advantages
No time different
Fast shipping
No language barriers
U.S. Supplier Disadvantages
Incomplete style
High price
No customization service
Because the eyelash industry in China has a complete industry chain globally, some goods ordered from China price are very reasonable.
But we have a time difference when you send a message to the Chinese supplier during the day. You may receive their reply at night. Please do not think they are disrespectful, just because China and the United States have about 12 hours of time difference. Your day is our night.
Most of the U.S. suppliers also order their lashes from China. They became a lashes wholesaler in the USA market. Then they will sell lashes to retailers or individuals.
There is no time difference with U.S. suppliers, and there is no language barrier.
Questions to ask when you contact a lash supplier
What is your minimum order quantity?
Can you provide samples?
Can you print a logo on the box?
What is your delivery time?
Can you tell me the price of your eyelashes?
Can I know how long it will take to customize the box?
Can I use your photo on my social media?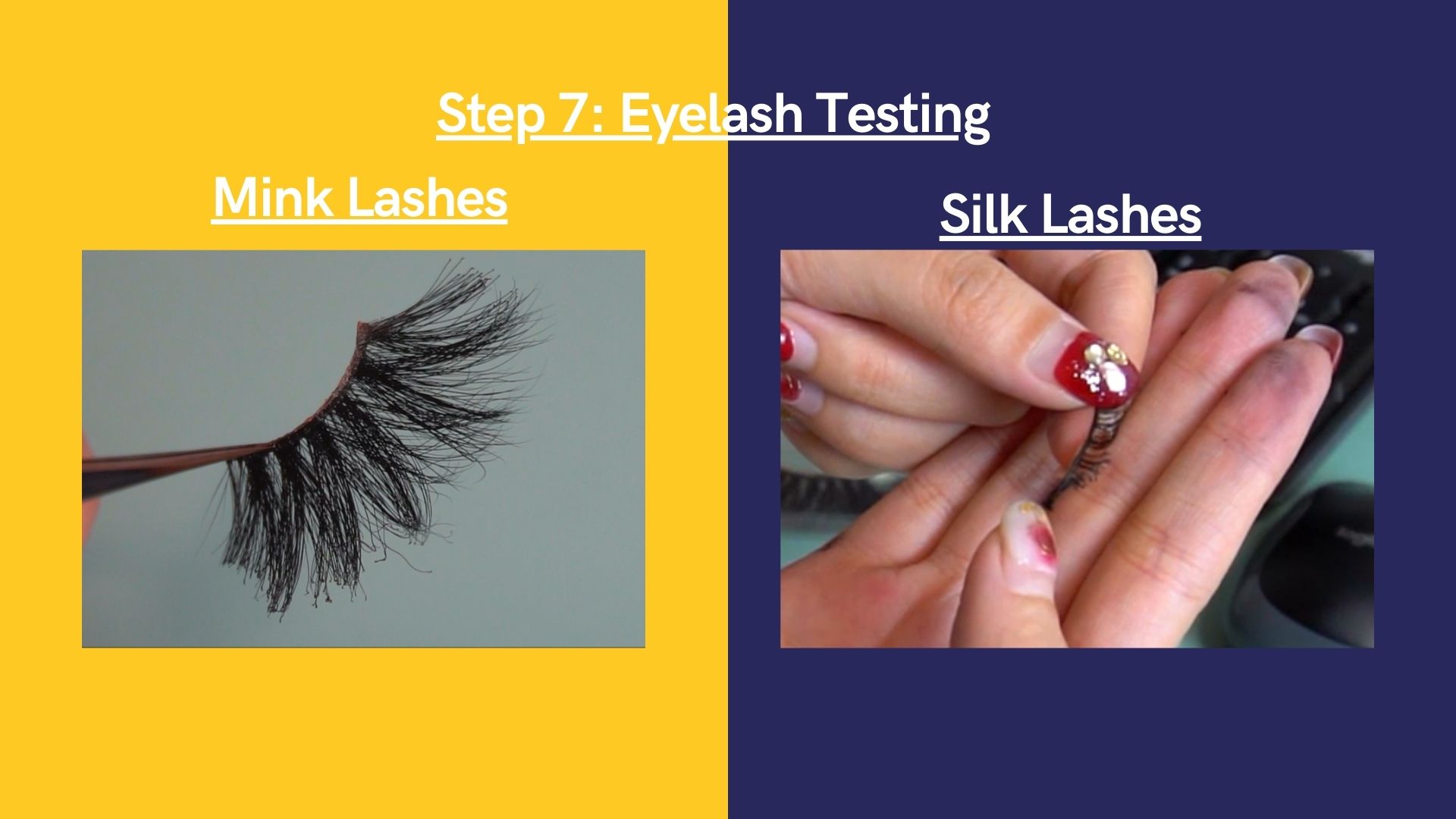 Step 7: Eyelash Testing
Whether you get a sample or official order, you need to test the lash's quality. The eyelashes with reasonable care will reuse 25 times. Here are some easy ways to help you try your false eyelashes.
Tactile test. Remove the eyelash gently. You can touch it with your hand. Then wearing lashes on the eyes. Suppose your eyes feel comfortable without tingling. The lashes are SUPER good.
Put it in the water test. Put lashes in the water, then take it out and wait for it to dry naturally. If the eyelashes do not deform after drying. It indicates that the curly of the eyelashes is SUPER good.
Fire test. You can get the eyelashes with a fire ignition test. If the eyelashes in the burning process hairball, smoke is huge and less quickly with odor. It shows that the eyelashes may be chemical fiber eyelashes. Because real mink hair eyelashes in the burning process will not burn very fast. After burning the slag, you can gently rub it with the hand. The slag will become powder.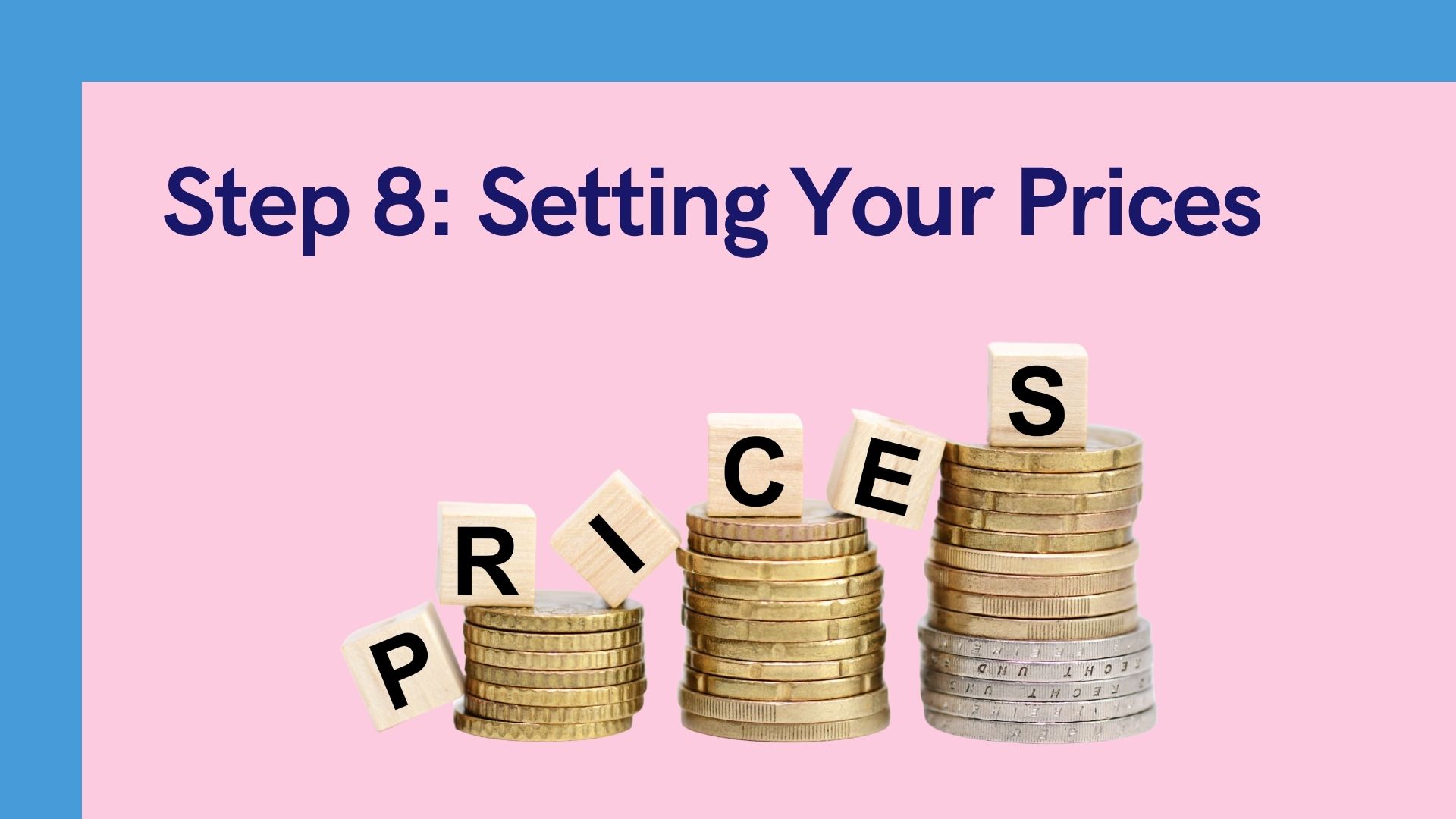 Step 8: Setting Your Prices
This most straightforward formula is total revenue – total expenses = profit.
When you are starting a lash business from home, you need to know the product's price, sales, and shipping cost. Your price will fall in a reasonable price range.
In the subsequent development of the brand, you will also add marketing costs. Such as google ads, Facebook ads, YouTube ads, and Reddit marketing costs.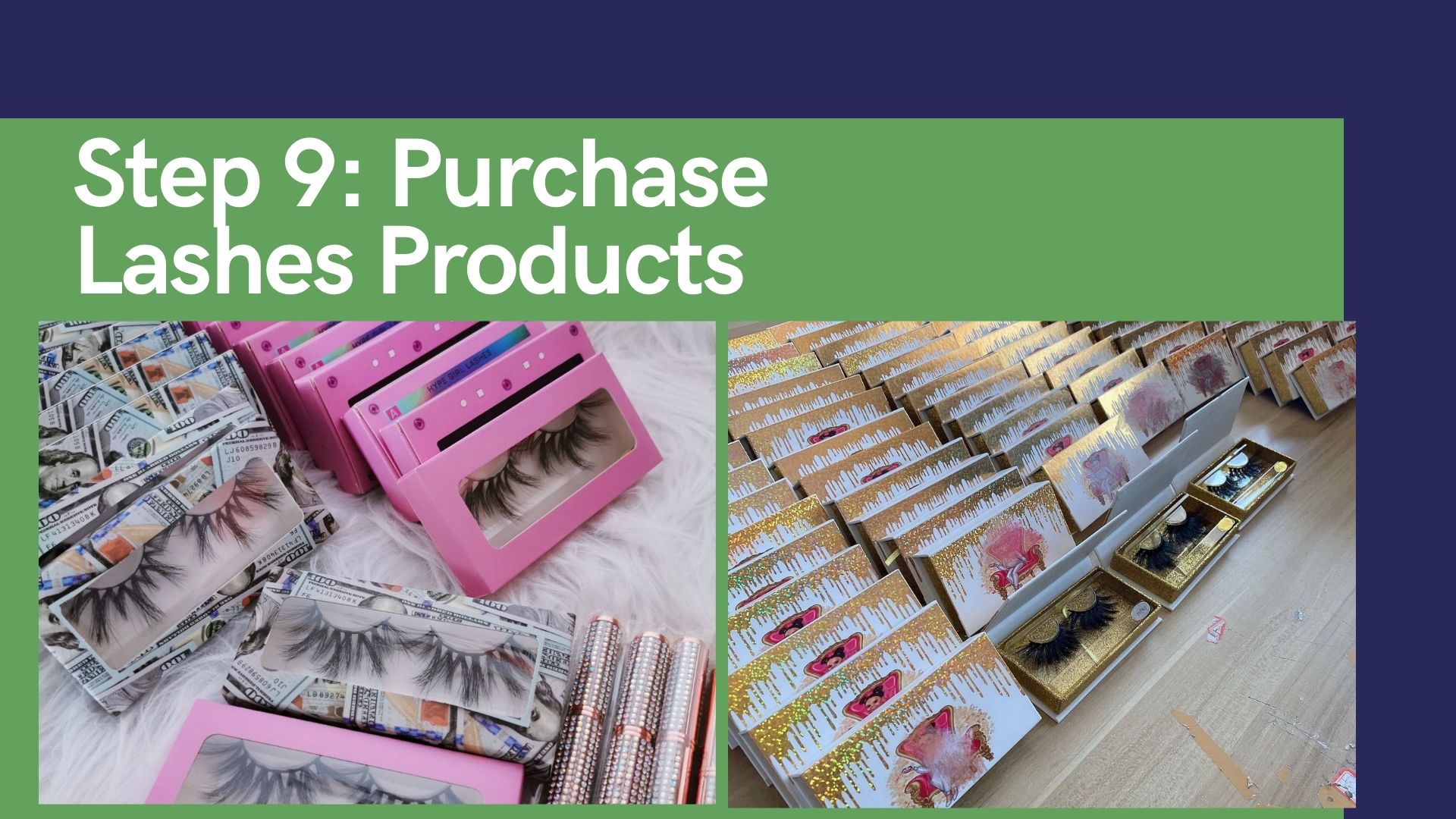 Step 9: Purchase Lashes Products
After testing quality and setting prices, you can go to official lashes orders. It means you are ready to starting lashes business. I am SUPER happy, and congratulations to you!
Next, you need to keep your enthusiasm to confirm quality. Because I EXACTLY know you want to eyelashes small business to grow in the long run. So every time you received the lashes packages, check and confirm eyelashes quality. This way can help you get stable quality and find issues in advance.
Step 10: Named Lashes
Most lashes vendors name lashes with a series, like 3D201, 3D202, 5D108, etc. It is not a good name to attract your prospect. Because your competitors may purchase from the same lashes suppliers. If you did not name for a lash business, you will lose potential clients. Unless your prices are too low that competitors can't make the same price.
So I recommend each eyelashes products have catchy lash names. For instance, Lilly lashes have an eyelash called "Miami." When girls chat about Miami lashes, everyone knows it's Lilly lashes.
If you have no lash name ideas, try to find a place name, flower, scenery, and certain adjectives.
Step 11 Customized Personal Eyelash Box
Customize lashes boxes always design and make according to products appearance and brand positioning. In other words, your unique lashes boxes will show your business brand clearly. Meanwhile, customized solid eyelash boxes can play a safe role in protecting lashes on the shipping way.
The fantastic lashes cases will help you attracts potential clients and purchase rate.
A mediocre design can dull a good product. But a fantastic design will add value to your product. You'll find it's worth investing in customized eyelash boxes.
Suppose you are on considering how to create lashes boxes, feel free to contact us. You'll get Super lash business tips from us.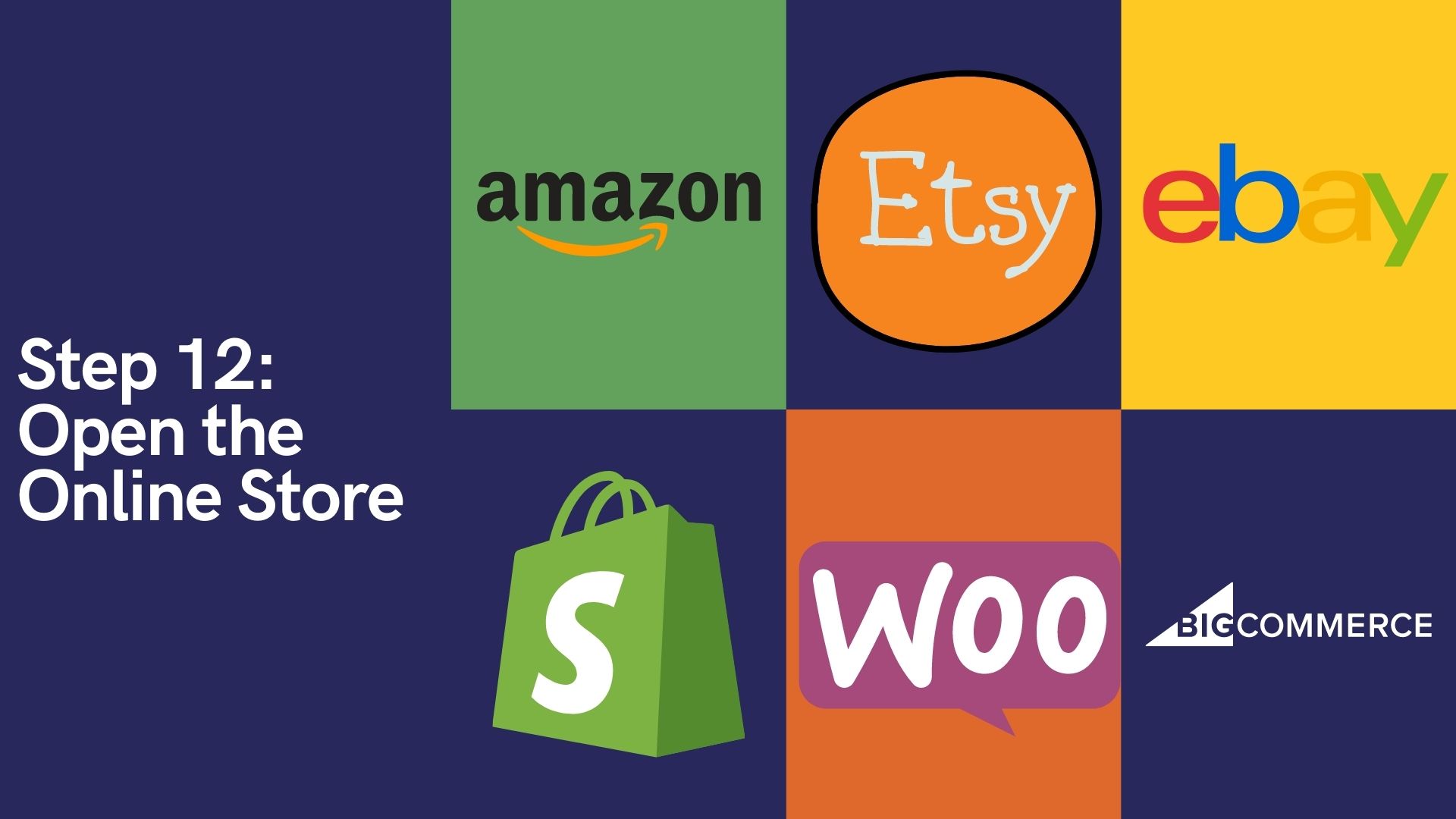 Step 12: Open the Online Store
After preparing the above steps, you can open an online store. It is not hard to do. You can use the shopping platform, but also can create an online store, here to introduce you several.
Shopping Platform
Create your own online store
Shopify 14 days free,$29-$299/month
WordPress+woocommerce
Bigcommerce 15days free, $29.95-$299.95/month
Bigcartel 5 Product free ,50 products $9.99/month, 250 products $19/month.500 products $29.9/month
You can choose these platforms according to your own situation. If you have an actual business address, you can also add your address in Google My Business. After all, many people will find you on "lashes near me."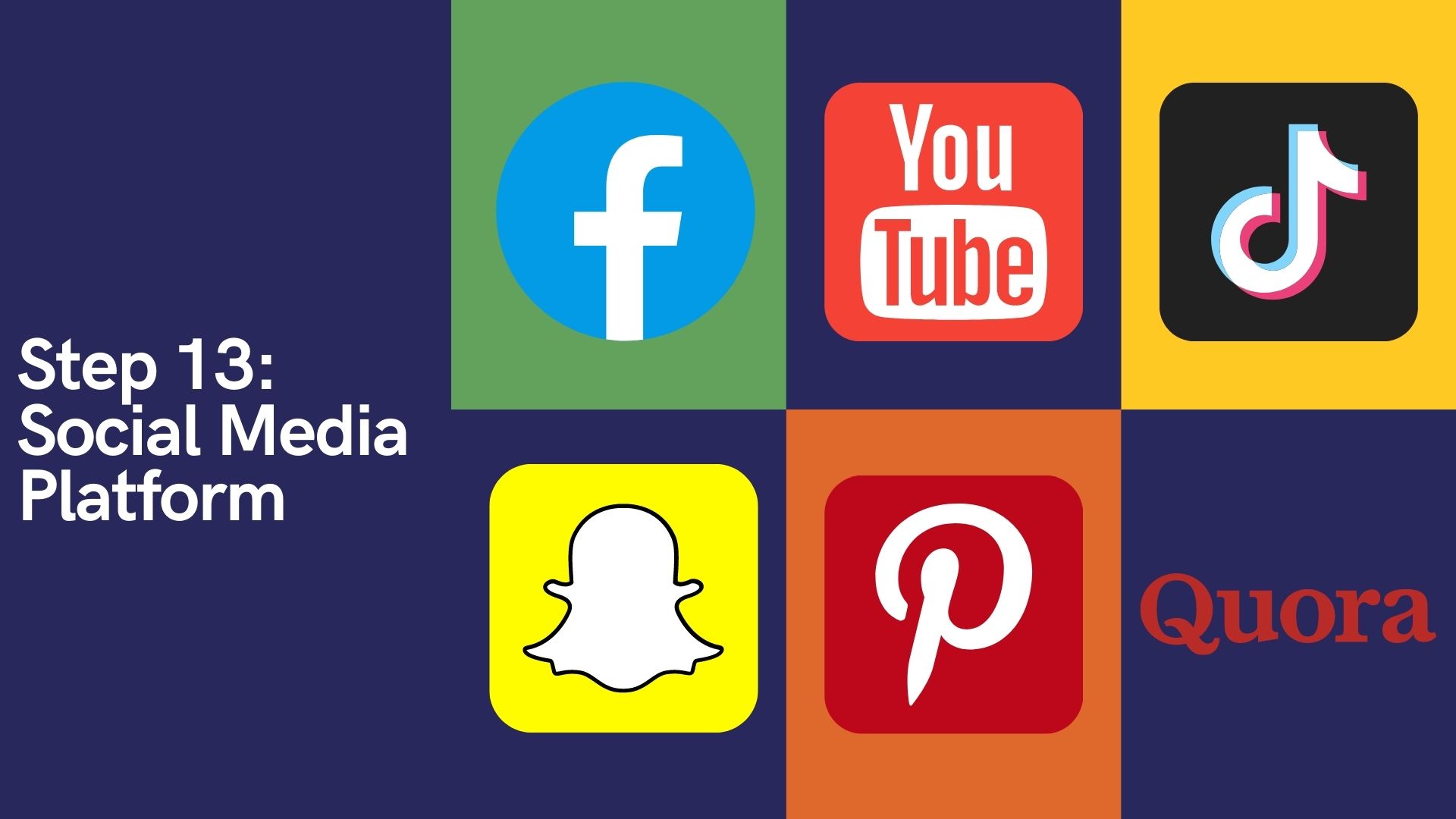 Step 13: Social Media Platform
Using social media to promote your brand is Super good. Also, you can take makeup videos, then post them on your YouTube channel. Take wear lashes photos by yourself is unique. You can post on Instagram, share your daily routine on Tiktok. By the way, you can answer professional questions about how to wear lashes on Quora & Reddit.
The social media platform is an excellent place to start your own lash business. You need to follow the rules of each social media platform.
Good social media content will make your account better and better! Here are some social media expressions:
Facebook Page
Facebook Group
Youtube Channel
Instagram
Tiktok
Snapchat
Quora
Pinterest
Reddit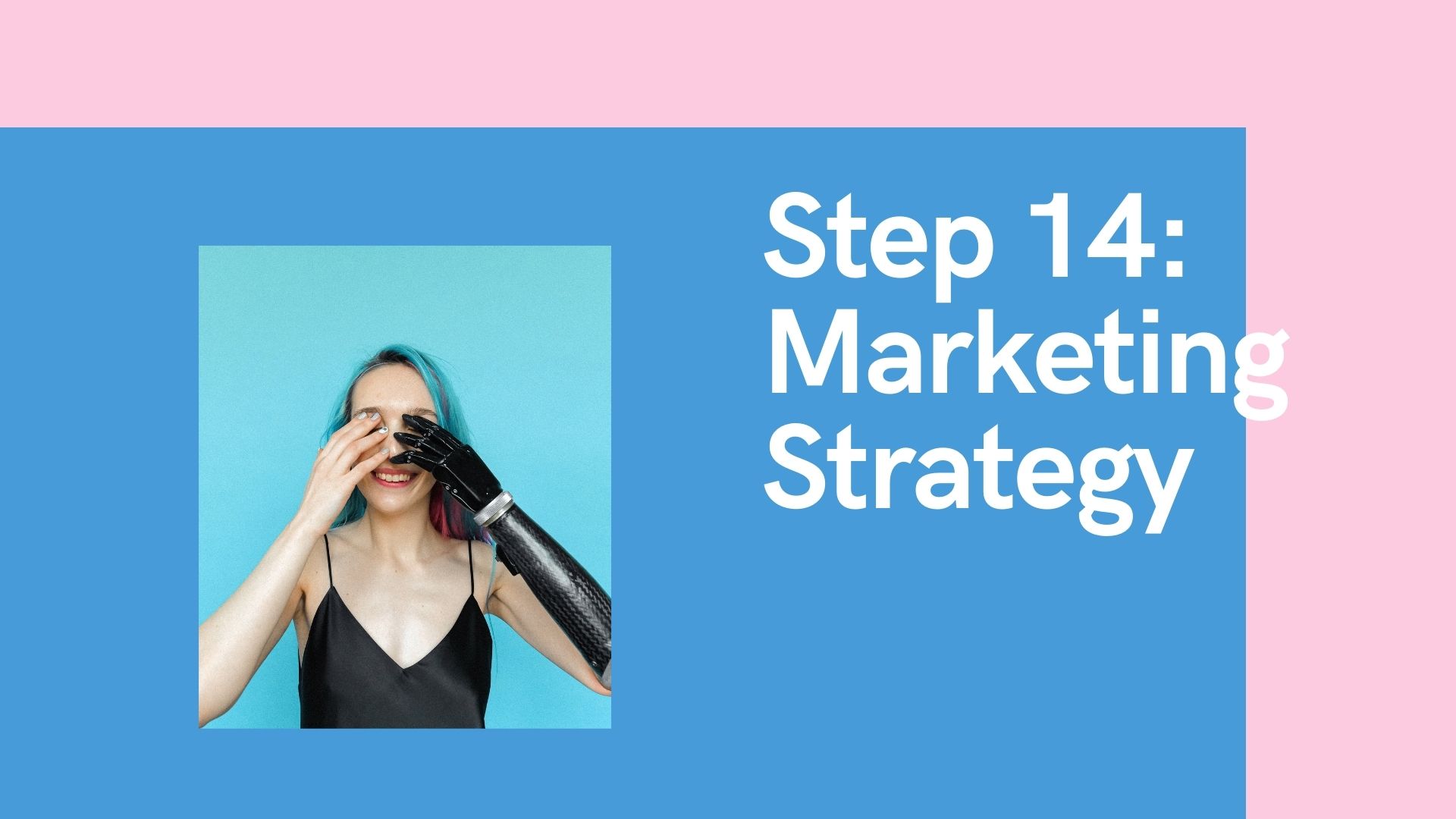 Step 14: Marketing Strategy
A good marketing campaign can double your sales. A bad one may lead to brand defeat. So, when you turn on your eyelash business, turn on your marketing campaign.
SOCIAL NETWORKS AND VIRAL MARKETING
Social marketing focuses on creating helpful content for users. You can create makeup tutorials for YouTube, Instagram, and TikTok, or you can write helpful articles for your website.
You can invest ads from Google, Instagram, Pinterest to drive customers to your website to buy
When a client comes to your website, you can ask them to register their email address and enjoy a 20% discount on their first purchase by registering their email address.
Key Opinion Leader MARKETING
Key Opinion Leader is very professional in a specific field. Their fans will buy products according to the Key Opinion Leader's advice. When you find a makeup Key Opinion Leader, you can pay them to make unboxing videos to show your lashes. Let them help to promote your lashes brand.
When you have a good idea, you need to plan your concept and practice it. Marketing is a long-term thing and when you don't have a lot of money, use social media to help you.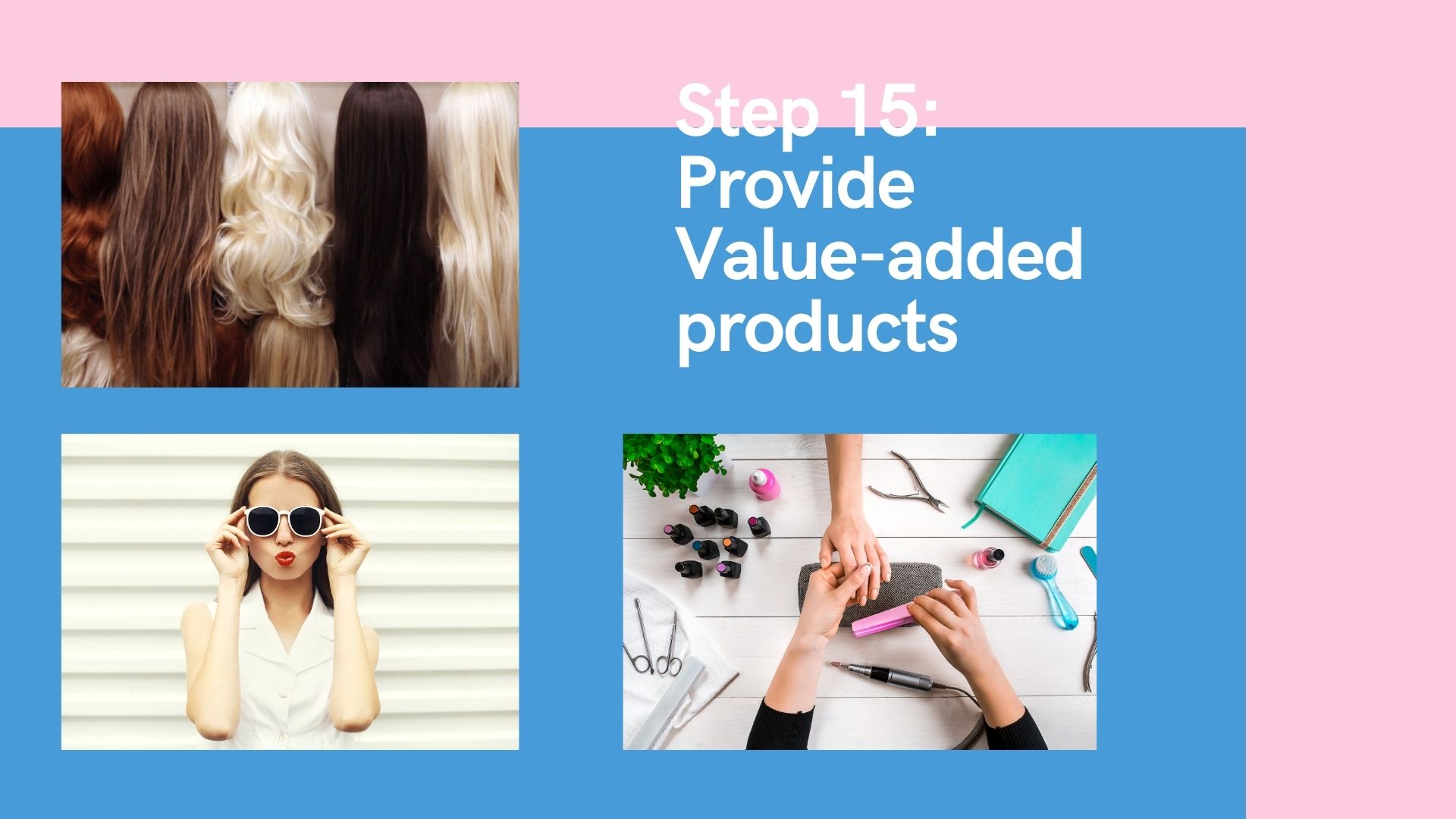 Step 15: Provide Value-added products
When you want to expand your product line, you can sell together with the below products. It will support your increased customer unit price and profits. Here I list some simple ideas:
some simple ideas for you
High-end wigs
Fashion Sunglasses
Fashion clothes
Nails
Conclusion
Now it's your turn.
I hope you enjoyed this Super fantastic guide on how to starting an eyelash business. Now I want to hear from you, what advice would you like to try from this guide today?
Please let me know by leaving a comment below.