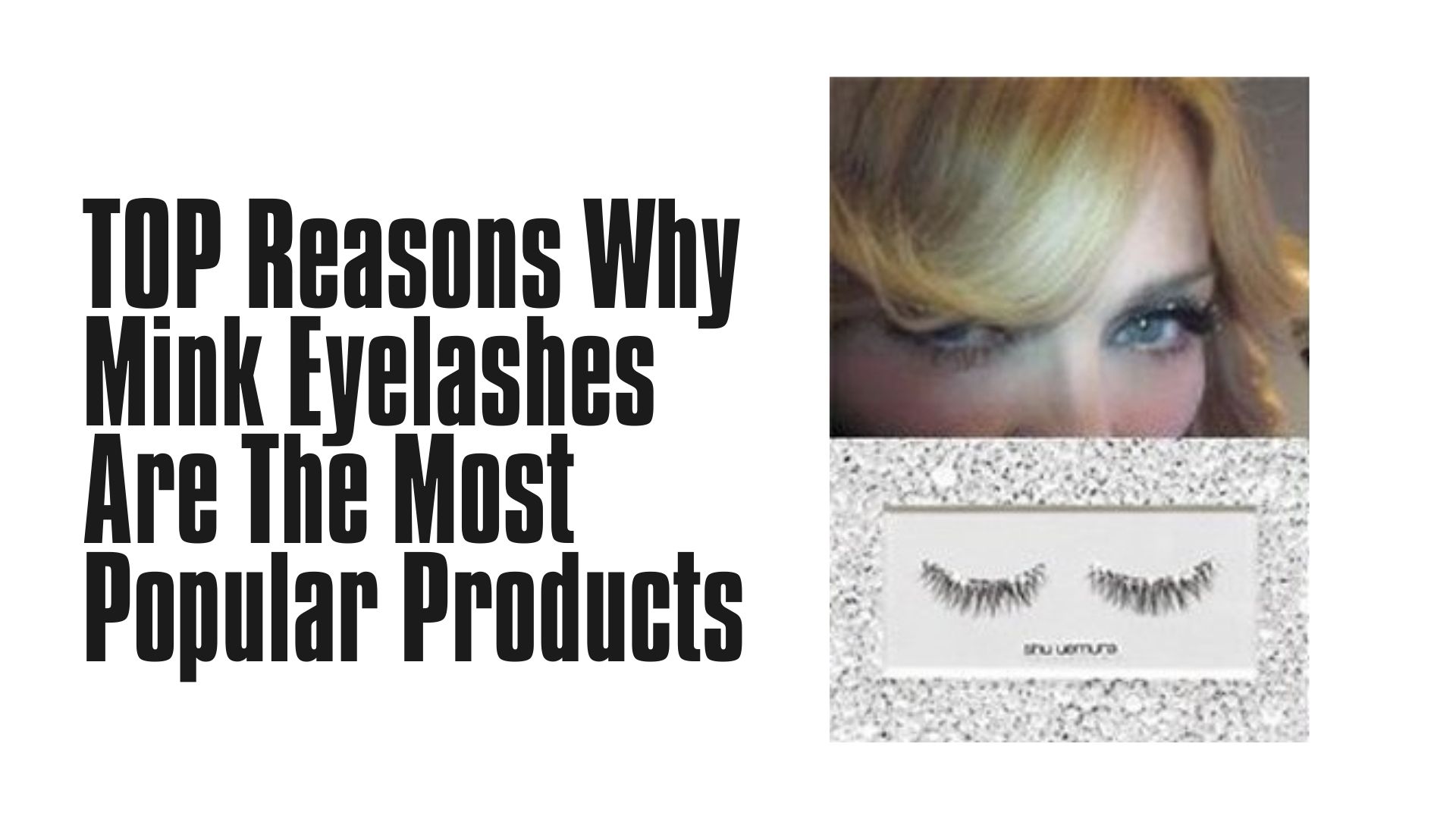 Mink lash extensions are the newest buzz in celebrities' hairstyling. If you love your long lashes but hate the hassle of applying mascara, then these extensions are just for you. They look so natural that most people do not even notice that they are not real. You can wear these specially designed lashes without applying a mascara wash for up to twelve weeks. Touch-ups can maintain these guaranteed long-lasting. Professionals recommended touch-ups every three to four weeks.
Mink Lash History
Karl Nessler initially created false eyelash in England in 1902. Since then, the popularity of the wholesale mink lashes business continues to grow. Mink eyelashes have caused quite a stir worldwide, mostly since Madonna wore a $10,000 pair of diamond-studded ones in 2010. The interest in mink eyelashes has more than quadrupled in size.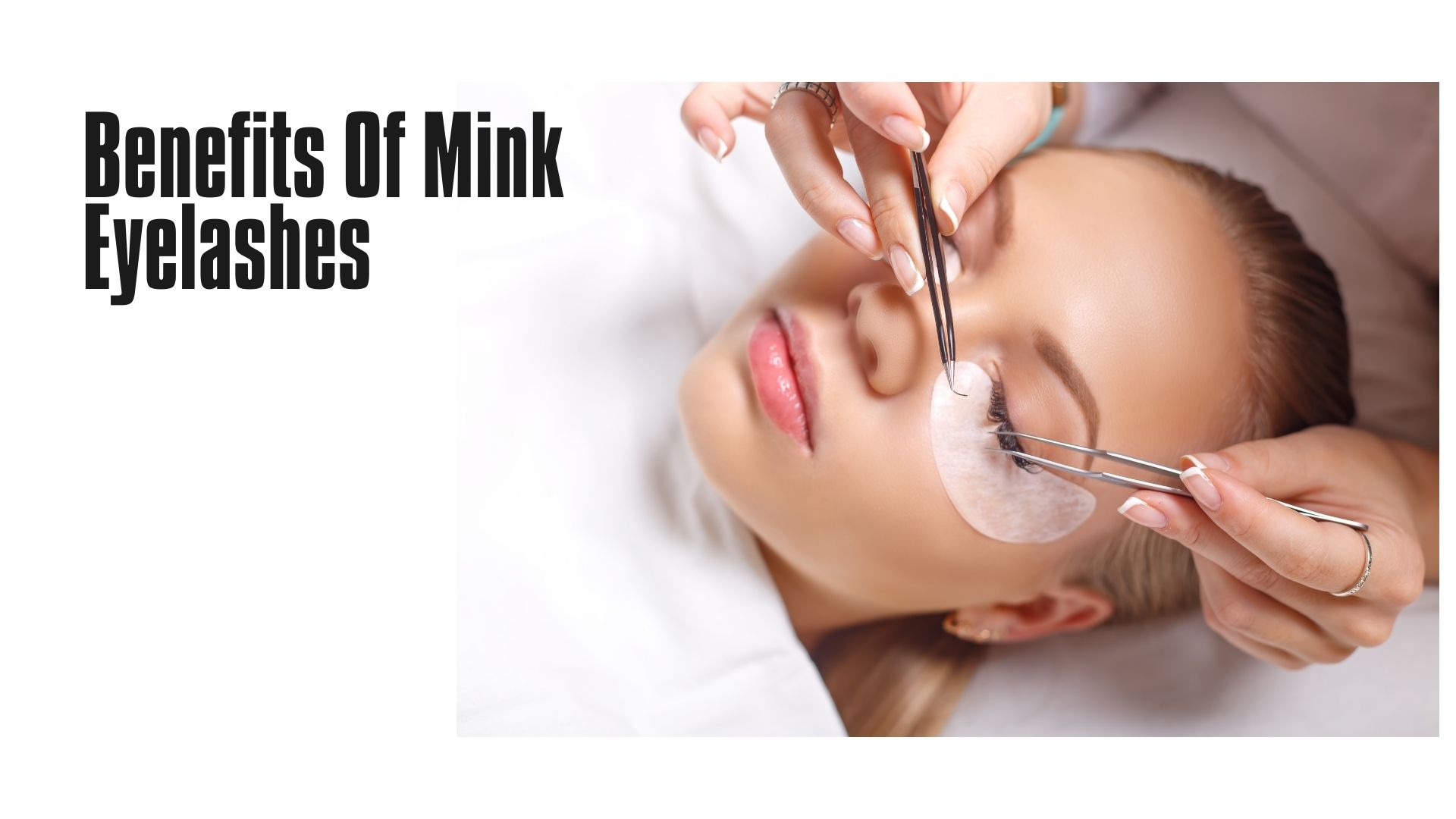 Benefits Of Mink Eyelashes
3D Mink eyelashes have that same rich shine that your eyelashes do. It is high-quality hair processed to mimic the texture of human lashes. That means they will last longer and look natural while providing various styles and colors to choose from.
There are several types of mink lashes, and one of the eyelashes is entirely curly. A special treatment maintains the curl control of these lashes.
Mink eyelash provides a range of benefits, including:
the ability to change the appearance of eyelashes color
add length and volume to lashes
adjust different eye shapes
Mink eyelashes are excellent for those who are looking for a luxurious, shiny look. They also will not clump, or brush up against your eyes when you blink, which is very common with ordinary lashes. You have many choices when it comes to where you can get your new mink lashes. Some people choose to buy them on the website, and others may decide to try a cheaper Mink lash on another way. No matter what type you decide on, you are sure to love how your lashes look.
What Is The Cost Of False Eyelashes?
False eyelashes are available at a variety of prices depending on the type of material used. It usually takes somewhere between $10-$25 for one pair. If you are interested in the cost of false eyelashes, you can check this blog," 2021 Business Guideline – Become A Wholesale False Eyelashes Distributor In The US"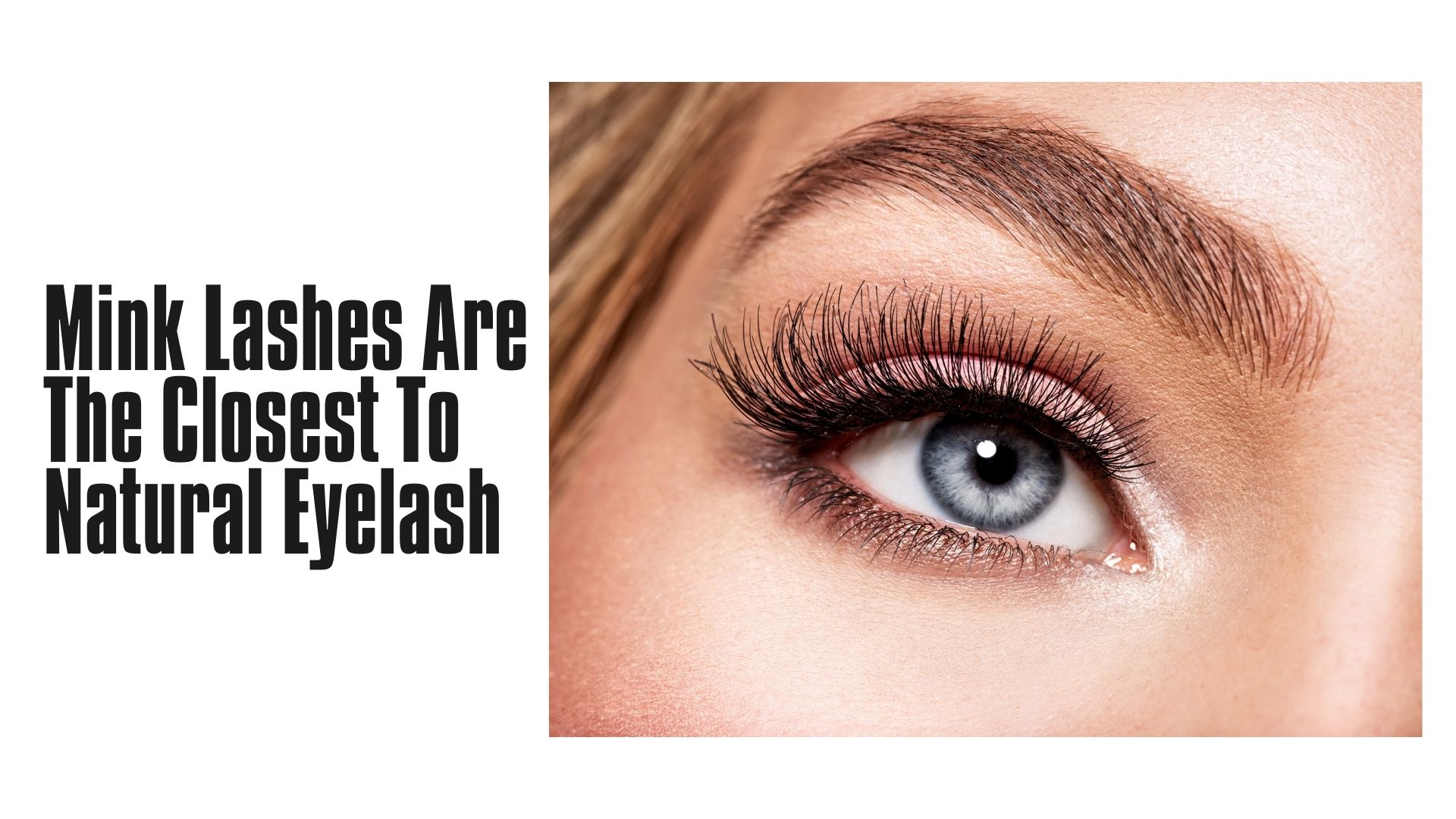 Mink Lashes Are The Closest To Natural Eyelash
The mink eyelashes are the closest thing to your natural eyelashes. False eyelashes are cosmetic applications used to enhance the thickness, curl, length, and volume. These eyelashes usually consist of synthetic or mink hair. They are then glued or taped onto the natural eyelash. They can keep whole day aren't fall off. However, unlike silk eyelashes, mink eyelashes do not have a weird chemical odor or cause allergies.
They look just like the extensions used for filling in hairlines. You can also use them with mascara, eye shadow, and eye blushes. Mink is the best option with the highest grade. There are two types you can choose from:
Strip Mink Eyelashes: These strip eyelashes are most popular in the wholesale mink lashes business. Besides providing a wide range of features that real eyelashes do, mink eyelashes are affordable, easy to use, and comfortable to wear all day long. There are many brands of false eyelashes. You can search on Google. The lashes are not permanent, but you can reuse them over 20 times, depending on your usage.
Lash Extensions: These false lashes come in a variety of lengths and sizes. The cost will depend on your lash's length and the number of extensions you purchase. You can create longer lashes for a more dramatic look or create thinner lashes to achieve a more natural look. They are generally not the cheap option when it comes to Mink eyelash extensions.
Caring for Mink Lashes
If necessary, gently peel the dried glue off your eyelashes with your fingertips. 
Be gentle when handling mink fur lashes. 
Carefully apply mascara 
Don't soak 
Store your mink lashes in the original lashes tray. It can help you keep the lash's curls
One tips, you can read this blog to get more information "GOOD JOB! Easy way to apply your mink lashes"
It's a fact that water can be extremely damaging to your mink lashes. And that damage is most likely to happen right after you get them wet. Water can quickly get into the hair's fibers, and it will surely damage the natural look and feel of their mink hair. If your lashes do receive damage, there are a few ways to restore them. The three best ways to revive mink lashes are:
To secure the lashes in place, roll a piece of tissue around them.
Take a mascara or lipstick tube and wrap the lashes vertically around it to form a curl.
Mink lashes retain their shape for a long time after you make them dry.
Mink eyelashes are not only beautiful but also very healthy. You can buy the colorful mink lashes on the market to fit your needs. Mink eyelashes give you long-lasting and healthy lashes. You are thus able to change your eyelash color whenever desired without wearing mascara.
Mink lashes come in different lengths, from very short to very long. You should choose the size that best matches your natural eyelash. You can compare the user's eyelashes and place them near or on the eyelid to suit your needs. A wholesale mink lashes business usually supplies the following mink eyelash lengths: short natural length 10-15mm, medium volume 15-20mm, long volume 20-30mm. These lengths include the most popular size and styles in the eyelash business. Also, you can check this blog, "Full guide about what are 20mm mink lashes"
Once you have selected the mink eyelash color you would like, it is time to purchase the lashes. You can find mink lashes at most retail stores, as well as online. You can find various colors to choose from, so it will be easy to find the ones you prefer. Furthermore, you can also find a length of hair for your lashes to stick them on. There are different lengths available, depending on your needs.
Both Men And Women Can Use False Eyelash 
The natural attributes of mink eyelashes enhance natural lashes without adverse side effects. They can improve the growth of the lashes, thereby improving the eyelashes' look and health. Whether the men or the women, you can wear luxurious mink lashes to get a new look. Also, Mink lashes' thinness makes them so lightweight that they will not collapse your natural lashes.
You will get the chance to improve your eyelashes' length without the risk of experiencing any adverse side effects. Even if the eyelashes are more extended, you do not have to worry about losing your eyelashes' appeal since they are 100% handcrafted. The natural look of the mink-made lashes can increase the beauty of any person.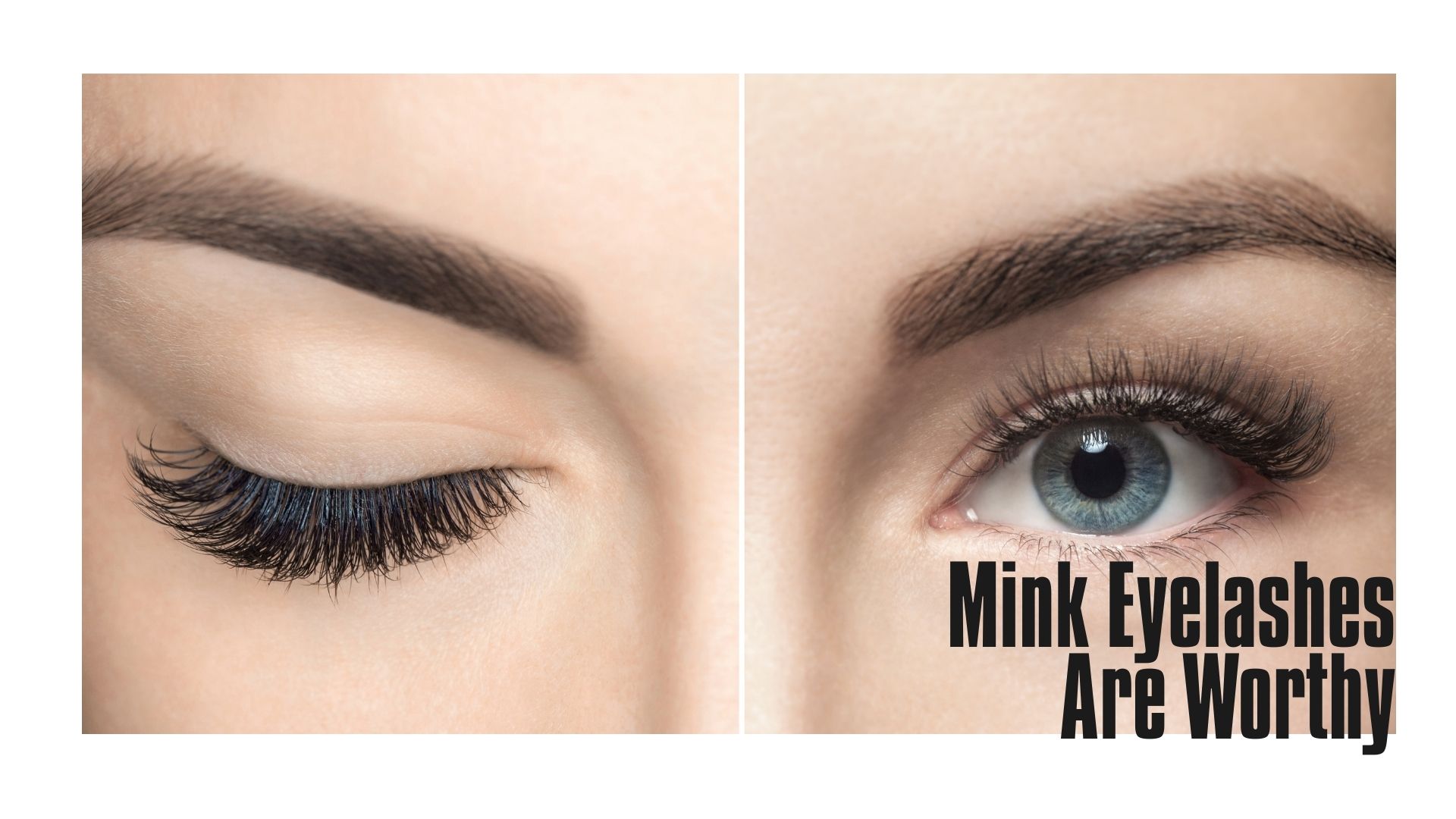 Mink Eyelashes Are Worthy
Mink lashes are safe to use and do not cause any allergies. These can make any person stand out from the rest, which gives them a boost in confidence. They're both beautiful and natural-looking, so mink eyelashes enhance the aesthetic appeal of anyone who wears them.