Hi, Sweeties,
Every girl has a beautiful dream. They won't make more money with their loves things. Like cosmetics products, lashes, lip glosses, and so on. You can find more and more posts on Instagram about lashes vendor or lashes business.
That's a good idea! But did you worry about how to do lashes business with a lashes vendor? It looks easy. In fact, it's not too easy to do it. First, Choose a professional and responsible lashes vendor; it isn't easy. Second, the wrong way to promote your lashes products. You didn't have your own customized eyelashes packages. Or the delivery delay in making you can't send the lashes to your customer on time. Or you get bad feedback from your customer about the lousy quality of lashes.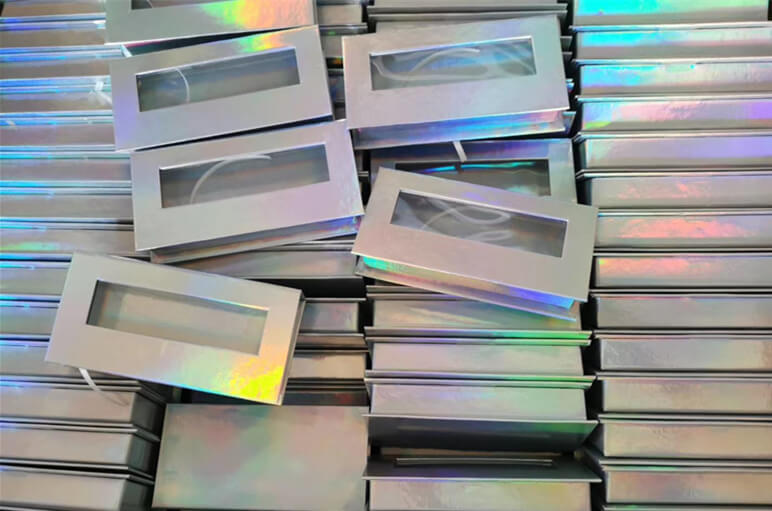 In our here, you don't need to worry about those issues. LEHE, as a professional and responsible wholesale lashes vendor. We offer a one-stop service for every customer. Now I'll tell you a real story from our customer.
My customer-Cathy. Cathy is a very nice and young girl. She loves makeup so much. On Instagram, Cathy got over 2k followers in the past two years. She wants to do some cosmetics business. Cathy spends a long time making a decision. Which one is best for her. She wants to start a small lashes business. Because false eyelashes will make girls looks more beautiful. And give more confidence, more glam…
She has professional makeup skills. She can teach more girls to know how to apply lashes in a short time. More and more girls show their beauty to their boyfriends, husbands, kids. Their kids and husbands will think their mother and wife get more confidence. The beautiful lady always gets more benefits in the world. All of us like fantastic and beautiful things. That's sounds good!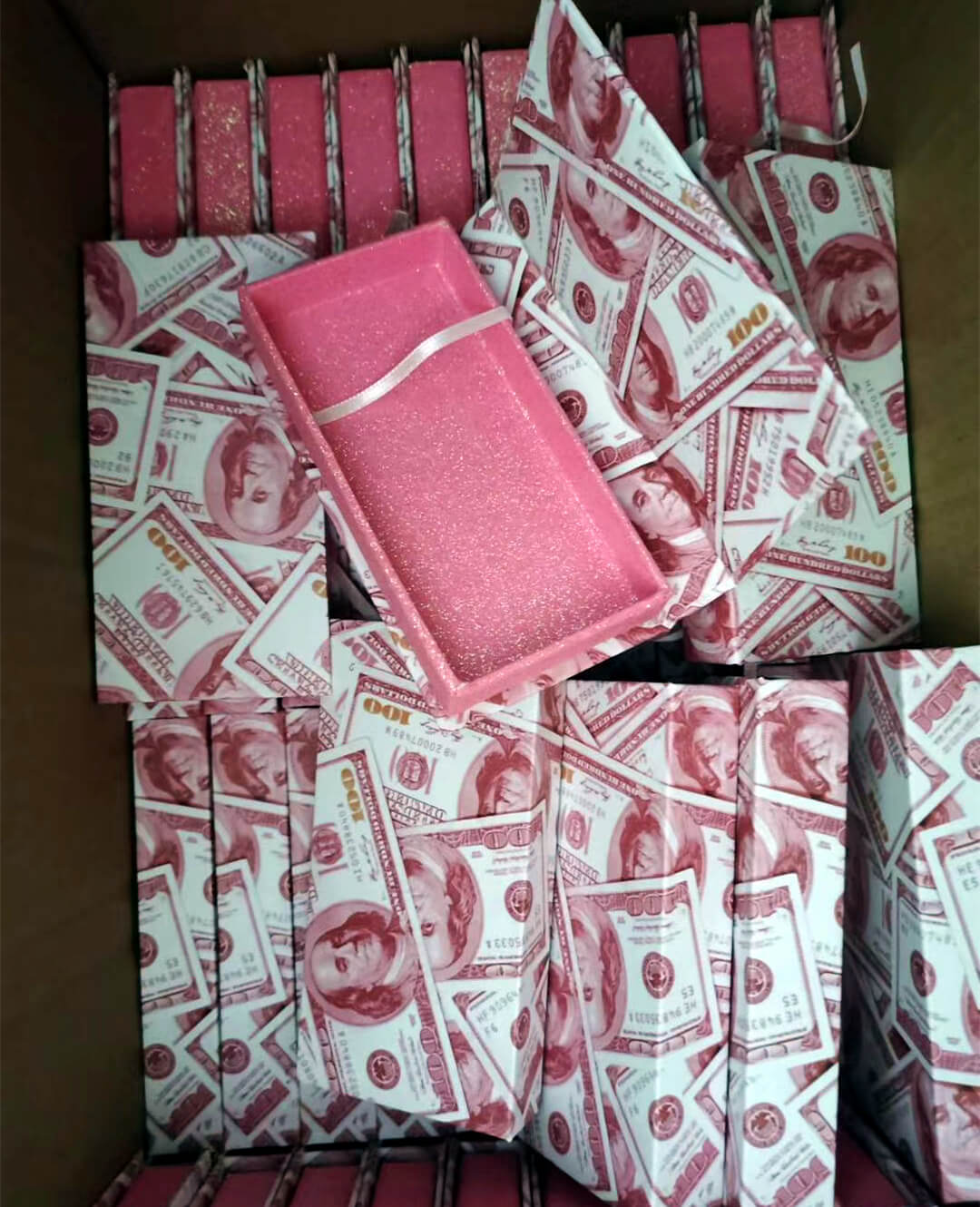 So she searches wholesales lashes vendor on Google for three days. Finally, she found an eyelashes supplier-D at that time. (i called them D eyelash suppliers in this articles) D offered some cheap quality lashes. Per pair, $1.8 for mink lashes. Also, no smallest order quantity. Cathy thought it's cheap and looks good from pictures. She calculates the lashes cost, shipping cost, packages cost. After those, she will get benefits from one pair of lashes about over $3. So Cathy decided to order 100 pairs of the first order.
Just one week, Cathy sold out 100 pairs. And she got more advanced orders from her customers. She felt so happy. Why? Because she got more money from the lashes business. Thus, she ordered a big order of about 500 pairs of mink lashes from that D lashes vendor. But the accident happened, some customers complain of the mink lashes to her. Her mink lashes make some customer's eyes uncomfortable and look red. Cathy asked them which lashes adhesive your use before. At that time, some people thought the allergic to lashes adhesives. It's not about lashes glues. It's about lousy mink lashes quality.
Cathy asked D lashes vendor. D told her that's a normal situation. Some people were allergic to mink hair. They will cover by a few days. Cathy believed D wholesale lashes vendor again.
When the second match arrived, Cathy sells them still as usual. She sold out fast. Cathy got over $2000 from those mink lashes. But the bad thing always happened. More and more customers asked Cathy to return their money soon. Customers felt unhappy, uncomfortable with their eyes. And their eyes turned red. They were very scared and angry. Eventually, Cathy returns all the lashes and give some compensation to the clients. And some of them told her, I swear I will never repurchase your lashes!
From making $2,200 to losing $3,000 in a short time. When Cathy asked some compensation from her lashes vendor. D lash vendors deleted her and put her on the blacklist…
The evil and sad story ends now. Cathy did not give up on doing the mink lashes business. She thought the mink lashes market was potential. When she found LEHE and talked with us about what happened before. We felt commiserative and regretful.
After she purchased from LEHE Lash vendors – me for first order over $1,000. One day, I chat with her like a friend and talk about the wholesale lashes market situation. In my experience, there is no smallest price. There is only a lower price. Even though, $0.1 you also can order mink lashes from wholesale lashes vendors now. But are you confirmed qualities before you order? Absolutely, you are not assured and see mink lashes details. You see, the price is so low! I can get more benefit and sell fast. We all understand that.
But, can you apply those eyelashes to your eyes? That won't be very good! Trust me. The low price doesn't mean the 3D mink lashes with good quality. When you ordered those low-quality lashes extensions from your mink eyelash vendors. You will lose your royalty clients, lose your business partner. Finally, lose your individual lashes brand in the market. Nobody will trust you again! So please don't do it!
Nowadays, the strip lashes, lashes extensions market is very competitive. Meanwhile, mink lashes full market potential for small lashes business. So do not give up quality to occupy the market. That idea isn't a good idea!
No one can be guaranteed to capture the whole market. Please be sure to make high-quality mink eyelashes. So that when your brand, your quality is good, your price can rise a lot. Of course, your profit will also increase a lot!
Of course, Cathy's mink lashes sold out very fast. Because She chose us – the professional lash vendors. I offered a one-stop service. From recommend 3D mink lashes styles, 25mm lashes, confirm logo. Or create customized lashes packages, custom lashes tweezers with her logo. And extra polyester bubble bags. She can get all from us. When she gets packages from us, she needs to check quantities with our shipping list. It's easy and simple. Cathy doesn't worry about others.
Cathy said, "she was so lucky to work with us. There was a happy, relax, easy way to do business. She can solve all problems there.
As a lashes vendor, I am so lucky to meet a customer like Cathy. She teaches me more about how to create glam makeup in a short time. And told me which cosmetics is cost-effective. We have a win-win situation.
Please pay more attention to 3d mink lashes quality. Whether lashes vendors are professional and responsible. Don't put your eyes on the prices. I hope every small business owner will make their dream come true!
By the way, any further questions, please feel free to contact us. LEHE sales team is online for you!